Gov. Quinn honors residents and business for exceptional volunteer service
List includes Ruth Hieronymus of Atlanta

Send a link to a friend
[April 20, 2013] SPRINGFIELD -- On Thursday, Gov. Pat Quinn and the Serve Illinois Commission recognized three east-central Illinois residents and one business with the Governor's Volunteer Service Award. The award program is part of the governor's commitment to fostering a vibrant volunteer environment in the state and recognizing volunteers who have made a profound difference in Illinois.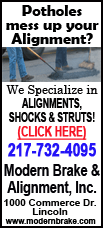 "Volunteerism is the heart of Illinois, and I salute the thousands of individuals who give back every day to make our state a better place," Quinn said. "We honor this year's award recipients for lending their time and talent, and for inspiring others to make a difference in communities all across Illinois."

The Governor's Volunteer Service Awards focus on these areas: economic opportunity, education, environmental conservation, disaster preparedness and response, health, and veterans' affairs. Individual awards in each of the commission's five service regions -- Northeast, Northwest, East Central, West Central and Southern Illinois -- were presented in three categories: youth ages 18 and under, adult ages 19-54 and seniors ages 55 and older. Additionally, National Service Awards were presented to one Senior Corps or AmeriCorps member in each region. This year marked the first time that a Business Volunteer Engagement Award was presented in each region.

"Each year in Illinois, more than 2.7 million residents engage in volunteerism, and these awards are an opportunity to step back and admire some of the very best that the state has to offer," said Brandon Bodor, executive director of Serve Illinois. "Service comes in a variety of forms, but what remains constant is that everyone can serve."
The Serve Illinois Commission is a 40-member, bipartisan board appointed by the governor, with programs administered by the Illinois Department of Human Services. Its mission is to improve Illinois communities by enhancing volunteerism and instilling an ethic of service throughout the state.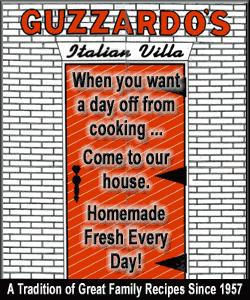 In total, 23 Illinois residents and five businesses were presented with awards. The following is a list of the 2013 Governor's Volunteer Service Award recipients from the East Central Illinois region. For a complete list of recipients and their biographies, as well as information about how you can support volunteerism in Illinois, visit the Serve Illinois website at Serve.Illinois.gov.
Award recipients from the East Central Illinois region:
Adult: Amy K. Hagen, of Taylorville
For service to: Central Illinois Foodbank

Senior: Michael Murray, of Charleston
For service to: Coles County Health Program

Senior Corps member: Ruth Hieronymus, of Atlanta
For service to: Community Action Partnership of Central Illinois Foster Grandparent Program

Business: Illinois National Bank, of Springfield
For service to: Girls Scouts of Central Illinois, District 186
[Text from file received from the Illinois governor's office]