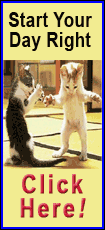 The U.S. Department of Agriculture remains focused on carrying out its mission, despite a time of significant budget uncertainty. The announcement Monday is one part of the department's efforts to strengthen the rural economy.

"At USDA, we believe it is critical that communities across the country have reliable, clean and safe water," Vilsack said. "This Earth Day, I also encourage communities affected by natural disasters, including those hit hard by Hurricane Sandy, to apply for funding through the Emergency Community Water Assistance Grants Program."

In Illinois, communities affected by last year's drought are also encouraged to seek assistance.

Earth Day is observed annually on April 22 to raise awareness about the role each person can play to protect vital natural resources and safeguard the environment. Since the first Earth Day celebration in 1970, the event has expanded to include participation by citizens and governments in more than 195 countries. As part of the announcement Monday, USDA Rural Development is providing more than $145.2 million to improve water quality and provide a safe and healthy environment for rural Americans.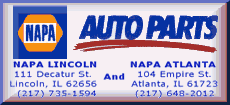 In addition to announcing new investments, USDA is highlighting Earth Day projects that are completed or near completion. In Illinois, Moores Prairie Township Water Company in Jefferson County is celebrating as some of its 71 users begin to see clear, clean water emerge from their faucets.
Prior to the completion of this project, residents and farms in the township used a combination of shallow wells, deep wells, cisterns and purchased water to provide their water supply. When residents realized that their dependency upon private water cisterns represented a serious threat to their health and safety, they reached out to USDA Rural Development, which provided a $318,000 low-interest loan for 40 years and a grant of $821,200 to help fund the project.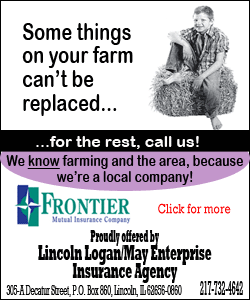 "There is nothing more basic to our future than water. It is vital in the communities where we live, work, play and plan. Today I congratulate Moores Prairie Township for planning for the future," said Colleen Callahan, Illinois director for USDA Rural Development. "This project exemplifies hard work and perseverance. We are proud to honor such a successful project this Earth Day."
For more information on USDA Water and Environmental Programs, visit http://www.rurdev.usda.gov/
IL_CommunityPrograms.html.
USDA, through its Rural Development mission area, has an active portfolio of more than $181 billion in loans and loan guarantees. These programs are designed to improve the economic stability of rural communities, businesses, residents, farmers and ranchers, and improve the quality of life in rural America.
USDA has made a concerted effort to deliver results for the American people, even as USDA implements sequestration -- the across-the-board budget reductions mandated under terms of the Budget Control Act. USDA has already undertaken historic efforts since 2009 to save more than $700 million in taxpayer funds through targeted, common-sense budget reductions. These reductions have put USDA in a better position to carry out its mission, while implementing sequester budget reductions in a fair manner that causes as little disruption as possible.
[Text from file received from USDA Rural Development, Illinois]