The Sunday Times, which publishes the annual list, said Mittal's fortune fell 21 percent in the past year to 10 billion pounds ($15 billion) as share values in his ArcelorMittal steel business tumbled.
The Indian-born tycoon, who was No. 1 on the list for the longest time since its first edition in 1989, dropped to fourth on this year's list.
Usmanov, 59, is valued at 13.3 billion pounds ($20.25 billion). The Times said his fortune rose by about 1 billion pounds, buoyed by the strong performance of his London-listed cellphone operator MegaFon and his stake in Russian iron ore producer Metalloinvest.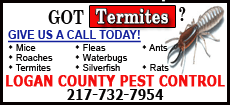 The billionaire also owns a 29 percent stake in English soccer club Arsenal and several homes in the U.K., including a mansion formerly home to late oil baron J. Paul Getty.
In total, the Times said the 1,000 wealthiest people named on the list have added 35.4 billion pounds to their wealth.