Stephen A. Schwarzman, founder of the private equity firm Blackstone, said he would give $100 million as a personal gift and raise another $200 million to endow the Schwarzman Scholars program at Beijing's Tsinghua University. It will be the largest philanthropic gift with foreign money in China's history, according to the tycoon and the university.
The Wall Street mogul said China's rapid economic growth and rising global influence would define the 21st century, as U.S. ties to Europe did to the 20th century -- when the Rhodes Scholarship was created at Oxford University with the goal of producing outstanding leaders.
"China is no longer an elective course, it's core curriculum," he said in Beijing.
By partnering with the prestigious Chinese university, Schwarzman said he hoped the educational program would train future world leaders and play a positive role in relations between China and the United States.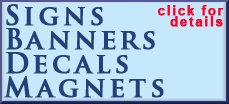 "For future geopolitical stability and global prosperity, we need to build a culture of greater trust and understanding between China, America and the rest of the world," he said.
Tsinghua -- known for its engineering programs but in the midst of transforming itself to be more comprehensive in academic offerings -- also has produced many of China's senior leaders, who have traditionally been technocrats. It is the alma mater for both President Xi Jinping and former President Hu Jintao.
The $300 million endowment will allow 200 students each year to take part in a one-year master's program at Tsinghua -- all expenses paid -- in public policy, economics and business, international relations or engineering, beginning in 2016. Schwarzman said 45 percent of the students would come from the United States, 20 percent from China and the rest from other parts of the world.
Already, $100 million has been raised in the last six months from private donors, Schwarzman said.
Both President Barack Obama and Chinese President Xi Jinping sent congratulatory letters, which were read out loud at the announcement ceremony at the Great Hall of People -- China's symbolic heart of political power. "That was pretty remarkable to listen to," Schwarzman said. "That was pretty awesome."
Vice Premier Liu Yandong attended the announcement and gave a speech.
The announcement also was the top news on state-run China Central Television's evening newscast, which is typically reserved for the activities of China's top leaders.