China is the world's biggest auto market by number of vehicles sold and crucial to the growth plans of global automakers. Japanese manufacturers such as Toyota lost market share to U.S., South Korean and German rivals as their sales plummeted and now, even as tensions between Japan and China abate, they continue to languish.
The dispute over control of the Japanese-administered islands, called Diayo in China and Senkaku in Japan, set off riots in China and a boycott of Japanese cars. Sales of cars from Japanese manufacturers plunged at one point to half of what they were the previous year. Latest figures show sales of Japanese brands are still declining while other automakers push deeper into a market that analysts predict will have annual sales of 32 million vehicles by 2020 -- the equivalent of the United States and Europe combined.
Japanese automakers suffered a 17.8 percent sales decline in March overall, while total vehicle sales in China surged 13.3 percent, according to Alec Gutierrez, senior analyst at Kelley Blue Book. "Until the territorial dispute is resolved, it appears as though Japanese automakers will continue to face challenges in the still growing Chinese market," he said.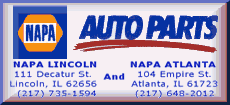 Honda Motor Co. President Takanobu Ito said the automaker had gone through anti-Japanese sentiment in the U.S. during "Japan-bashing" in the late 1980s, but Honda had earned its place in the U.S. by bringing Americans on board as developers and assembly line workers.
"It's not that all Chinese people dislike our cars," he told reporters at the show's media preview on Saturday.
"There is no mistake that we want to contribute to Chinese society," he said. "We just have to keep at it."
The show, in a sprawling exhibition center, opened to the public Sunday and runs until April 29.
Nissan Motor Co., whose March sales were down nearly 17 percent from last year, has been wooing buyers back with a warranty on cars that get smashed by rioters. It fixed or replaced for free the dozens of cars that got damaged in riots last year. Since then, it has not had to exercise the warranty.
Nissan, which also makes Infiniti luxury models, says it is serious about building its presence in China, and has invested in developing the Venucia lineup of cars aimed at the tastes and budgets of cost-conscious buyers. It also stressed Chinese participation in development of the brand, a priority for Beijing which wants its own automakers to grow into global names.
While some makers have slapped together a brand customized for China, Nissan said it had taken great care and is touting Venucia as the most successful of a slew of new models introduced by automakers to target the economy market.
Nissan design chief and senior vice president Shiro Nakamura acknowledged China sales should be growing, not just returning to the previous year's levels. He stressed that Nissan can't afford to lose in China.
In contrast to developed countries, China's potential remains vast even if the growth of overall sales has slowed from 2009 when it reached a heady 45 percent. For every 1,000 people, car ownership is at 800 people in the U.S. and 600 in Europe and Japan, but a mere 50 in China.