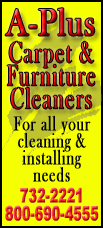 (Copy of questionnaire responses)
How Many Employees:
3 -- Janet Summers, David & Laurie Ballard
Website:
http://pedcorhomesapartments.com/
homes/brainard_landings
How long have you been a Chamber member? 2004
I joined the Chamber because…
Pedcor Homes believes in being an active part of the local community. I personal chose to become involved with the chamber to give back to Lincoln and to represent all who chose to call Brainard Landings their home.
Why did you decide to invest in Logan County?
Pedcor Homes saw a definite need for affordable housing in Lincoln. It has been our pleasure to provide quality housing and service to the community.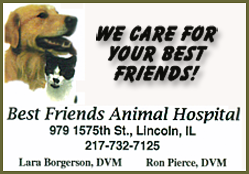 What products and services do you offer to Logan County?
To provide multifamily housing that is affordable to qualifying households. We pride ourselves on offering our residents quality service and strive to exceed their needs and make them proud to call Brainard Landings their home.
What does the future of your business look like?
We look forward to continue working to serve the community and to continue to keep our values in effect for many years to come.
Five "Did you know?" Facts about Brainard Landings
1. Brainard Landings gets its name from Brainard's Branch, the path of water that winds through the back side of our property.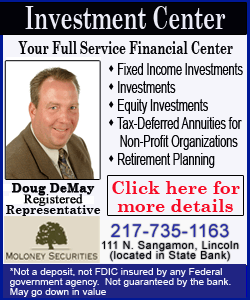 2. We love all of our residents, both two legged and four legged. We installed a "bark park" for our pets to run inside the enclosed park area off the leash. We even keep dog treats in the office.
3. We hold monthly potluck luncheons and breakfast socials. Events have included: pool parties, barbecues, Easter egg hunts, and Easter bunny photos, holiday decorating, game nights, movie nights and more.
4. Our pool holds over 18,880 gallons of cool, fresh water. It's open Memorial Day through Labor Day.
5. All of our apartments have two patios or balconies and water & drier electrical hookups. We even provide most utilities.
Contact person: Janet Summers, 217-735-3838
[Text copied from file received from the Lincoln/Logan County Chamber of Commerce]