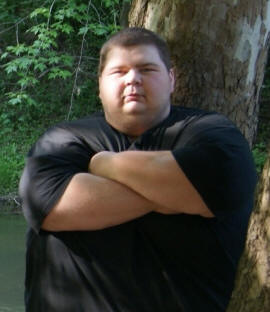 William 'Billy' Mileham
[April 19, 2013] LINCOLN -- William Dean "Billy" Mileham, 23, died Thursday, April 18, 2013, at 11:43 a.m. at Memorial Medical Center in Springfield.
(Below is a copy of the obituary from the funeral home.)
___
Lincoln- William Dean "Billy" Mileham, 23, passed away at 11:43 A.M. on April 18, 2013 at Memorial Medical Center in Springfield.
Billy was born on February 13, 1990, son of Terry Ray and Peggy Ann Dambacher Mileham. Billy enjoyed wood working, wrestling, rock music, football, and playing ps3 with his brother.
He is survived by his parents: Terry (Charity) Mileham of Mt Pulaski and Peggy (Jim) Huffman of Lincoln; Paternal grandparents: Dean and Bunnie Mileham of Elkhart; maternal grandparents: Gerald and Dorothy Dambacher of Lincoln; 2 brothers: Tyler Huffman and Randall Lee Mileham of Lincoln; 2 sisters: Kayla Huffman of Mason City and Andrea Hanna of Mt Pulaski. He was preceded in death by 2 grandparents and great-grandparents.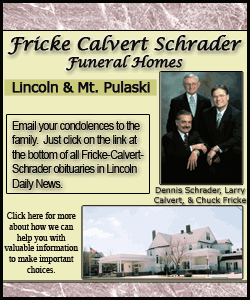 Services for Billy will be 10 A.M. Tuesday April 23, 2013 at Fricke Calvert Schrader Funeral Home in Mt Pulaski. Services will be conducted by Mark Weber. Visitation will be from 4-7 P.M. Monday April 22, 2013 at the funeral home in Mt Pulaski. A burial will follow the service at Carlyle Cemetery in Lake Fork, IL. Memorials may be given to the family.