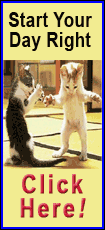 Today's highlight in history:
On April 22, 1993, the U.S. Holocaust Memorial Museum was dedicated in Washington, D.C., to honor victims of Nazi extermination.
On this date:
In 1864, Congress authorized the use of the phrase "In God We Trust" on U.S. coins.
In 1889, the Oklahoma Land Rush began at noon as thousands of homesteaders staked claims.
In 1912, the United States Chamber of Commerce had its beginnings with a National Commercial Conference held in Washington, D.C.
In 1930, the United States, Britain and Japan signed the London Naval Treaty, which regulated submarine warfare and limited shipbuilding.
In 1938, 45 workers were killed in a coal mine explosion at Keen Mountain in Buchanan County, Va.
In 1944, during World War II, U.S. forces began invading Japanese-held New Guinea with amphibious landings at Hollandia and Aitape.
In 1952, an atomic test in Nevada became the first nuclear explosion shown on live network television as a 31-kiloton bomb was dropped from a B-50 Superfortress.
In 1963, Lester B. Pearson took office as Canada's 14th prime minister.
In 1970, millions of Americans concerned about the environment observed the first "Earth Day."
In 1983, the West German news magazine Stern announced the discovery of 60 volumes of personal diaries purportedly written by Adolf Hitler; however, the diaries turned out to be a hoax.
In 1994, Richard M. Nixon, the 37th president of the United States, died at a New York hospital four days after suffering a stroke; he was 81.
In 1997, in Peru, government commandos stormed the Japanese ambassador's residence, ending a 126-day hostage crisis; all 14 Tupac Amaru rebels were killed, all 72 hostages were rescued (one died later of gunshot wounds).
Ten years ago: President George W. Bush announced he would nominate Alan Greenspan for a fifth term as Federal Reserve chairman. Songwriter Felice Bryant, who with her late husband, Boudleaux, wrote "Bye Bye Love" and other Everly Brothers hits, died in Gatlinburg, Tenn., at age 77.