The 90-minute sessions will begin at 11:30 a.m. and wrap up at 1 p.m. on the last Wednesday of each month.

The purpose of the meetings is to add greater value for business and property owners through the leadership of a team of trusted adviser professionals. The series is to educate on broader issues affecting business and to share business-building concepts.

Each meeting will have a different theme or point of interest. Discussions will include sharing knowledge of one another's professional disciplines, brainstorming on business challenges and reviewing case studies.

The meetings are being sponsored by Main Street Lincoln and the Jacy Group.

Mike Simonson, Main Street Lincoln board member and chair of its Economic Restructuring Committee, is directing the project.
___
April
Retail Visioning -- How do you stack up?
As retailers, you want -- and need -- to have the best-looking store possible in order to attract and retain customers, thus generating reoccurring revenues. We live in a very visual world. Having good marketing to reach customers and good customer service to take care of them is extremely important. With an honest "gut check," even a really good store can become a little bit better with this assessment.
May
7 Steps to Small Business Marketing ... Practiced effectively, marketing is simply a system.
While this may be hard for some business owners to come grips with, leaning instead toward marketing as "a strange form of creative voodoo thinking," marketing is not only a system, it may be the most important system in any business. Marketing is getting someone who has a need, to know, like and trust you.
Here you will learn the seven core steps that make up a simple, effective and affordable marketing system. Businesses that appreciate and implement this approach to marketing grow in a consistent and predictable manner.
June
Attracting "PERFECT" Customers: The Power of Strategic Synchronicity
By Stacey Hall and Jan Brogniez
This workshop provides tips for transforming any business into an irresistible magnet for attracting and retaining perfect customers, as well as employees, vendors and other stakeholders.
July
Crucial Conversations ... Tools for talking when stakes are high
By Kerry Patterson, Joseph Grenny, Ron McMillan and Al Switzler
Relationships are the priority of life, and conversations help us care for our relationships with talking and listening. The quality of your life comes out of the quality of your dialogues and conversations. This summary describes how anyone can master the skills of crucial conversations at home, work and play. In this workshop you will learn:
How to prepare for high-stakes situations with a proven technique.

How to transform anger and hurt feelings into powerful dialogue.

How to make it safe to talk about almost anything.

How to be persuasive, not abrasive.

How new techniques, skills and tools work together to enable successful crucial conversations.
August
Crucial Confrontations ... Tools for resolving broken promises, violated expectations and bad behavior
Behind the problems that regularly plague families, teams and organizations are individuals who either can't or won't deal with failed promises. The reason is that they're afraid to talk face to face about difficult but important issues, and as their fear of confrontation prevents them from resolving these issues, simple problems grow into chronic problems.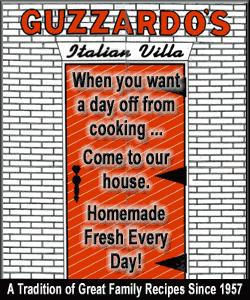 In this session you will learn:
How to master your emotions.

How to describe problems in ways that don't cause defensiveness.

How to motivate others without using threats.

How to deal with violated expectations without harming relationships.

How to talk to your direct reports face to face when they don't live up to a commitment.

How to help others want to take action.
September
7 Steps to Exit Your Business
When owners begin thinking about exiting their business or planning the process, two streams of thought begin to converge. The first stream is a feeling that you want to do something besides go to work every day. Either you would like to be someplace else, doing something else, or you simply no longer get the same kick out of doing what you are doing. Armed with the proper tools, advisers and time, you optimize your chance for leaving your business in style.
October
Effective Planning (1-page planner) ... 2014 is closer than you think!
A business owner's vision should be its lighthouse -- a well-defined view of what it wants to be and is striving to achieve. Critical to this vision is that it reflects the goals of the business owners.
Your strategy is only as good as your ability to execute on it. Rhythm makes your strategy abundantly clear to your team so it can be the directional anchor to decide your annual and quarterly priorities.
Big, hairy, audacious goal

Brand promise

3- to 5-year winning moves

3- to 5-year key thrusts

Core values
November
Sales Targets & Measure the Effectiveness of Each Channel and Sales Resource
Sales targets are established to motivate performance toward a business objective. Targets should communicate to and be accepted by the key people operating in each sales channel. Performance is then tracked ongoing to determine progress. This session will discuss the process and deliverables to ensure growth.
December
"Getting Naked" -- A business fable about shedding the 3 fears that sabotage clients' loyalty
By Patrick Lencioni
This session will discuss the remarkable story of a management consultant who is trying desperately to merge two firms with very different approaches to serving clients. In the process we will learn:
How to build deeper and longer-lasting relationships with your customers and clients.

How to make your relationships in business and in life more authentic and fruitful.

How to develop higher levels of client loyalty and intimacy than your competitors ever imagined.

How to benefit from becoming more vulnerable.
For more information, contact Bill Hoagland, executive director of Main Street Lincoln, at 217-732-2929.
[Text from file received from Main Street Lincoln]