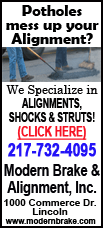 Today's highlight in history:
On April 23, 1943, U.S. Navy Lt. (jg) John F. Kennedy assumed command of PT-109, a motor torpedo boat, in the Solomon Islands during World War II. (On Aug. 2, 1943, PT-109 was rammed and sunk by a Japanese destroyer, the Amagiri, killing two crew members; Kennedy and 10 others managed to survive.)
On this date:
In 1616, English poet and dramatist William Shakespeare, 52, died on what has been traditionally regarded as the anniversary of his birth in 1564.
In 1789, President-elect George Washington and his wife, Martha, moved into the first executive mansion, the Franklin House, in New York.
In 1791, the 15th president of the United States, James Buchanan, was born in Franklin County, Pa.
In 1910, former President Theodore Roosevelt delivered his famous "Man in the Arena" speech at the Sorbonne in Paris.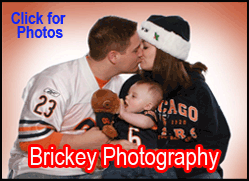 In 1940, about 200 people died in the Rhythm Night Club Fire in Natchez, Miss.
In 1954, Hank Aaron of the Milwaukee Braves hit the first of his record 755 major-league home runs in a game against the St. Louis Cardinals. (The Braves won, 7-5.)
In 1968, student protesters began occupying buildings on the campus of Columbia University in New York; police put down the protests a week later.
In 1969, Sirhan Sirhan was sentenced to death for assassinating New York Sen. Robert F. Kennedy. (The sentence was later reduced to life imprisonment.)
In 1988, a federal ban on smoking during domestic airline flights of two hours or less went into effect.
In 1993, labor leader Cesar Chavez died in San Luis, Ariz., at age 66.
In 1998, James Earl Ray, who'd confessed to assassinating the Rev. Martin Luther King Jr. and then insisted he'd been framed, died at a Nashville, Tenn., hospital at age 70.
In 2007, Boris Yeltsin, the first freely elected Russian president, died in Moscow at age 76.
Ten years ago: Global health officials warned travelers to avoid Beijing and Toronto, where they might get the SARS virus and export it to new locations. U.S. negotiators met with North Korean and Chinese representatives in Beijing for the first three-way meeting by the governments since the Korean War. American Airlines reported a billion-dollar first-quarter loss.