District 27 honors alumni at 2nd annual Alumni Honors Dinner

Send a link to a friend
[April 23, 2013] Lincoln Elementary School District 27 hosted its second annual Alumni Honors Dinner on Saturday to recognize the individual achievements of its graduates. Approximately 90 Lincoln Junior High School alumni and guests attended the celebration.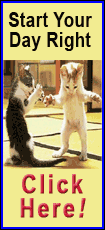 Forty-five alumni were selected for recognition by a committee consisting of members of the board of education, teachers and members of the community.

Individuals honored are graduates of Lincoln Elementary School District 27, or its predecessor schools, who have made notable contributions in one of the following areas:
Business, industry or as an entrepreneur

Entertainment, arts or sports

Service professions (education, religion, politics, law, medicine, research, military, etc.)

Community service
Three graduates were selected to receive special recognition as "Distinguished Alumni" because of their outstanding contributions to the arts, for academic excellence and for leadership in business and the community:
Roland Ginzel
Class of 1935
Artist, teacher, pioneer abstractionist painter

Dr. D. Leigh Henson
Class of 1956
Professor, scholar, author

William B. Bates
Class of 1968
Attorney, civic leader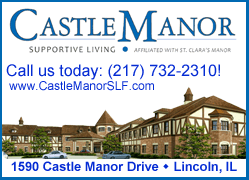 Honored Alumni for 2013 are:
Kristina Allen

Dr. Susan Anderson

Rev. Gene Appel

Roger Baldwin

William C. Bates Jr.

Carla Henderson Bender

Claudia Beth Bismark

Dr. Kent Budd

Jody Carroll

Tracy Allen Curry

Larry Decker

Laine Dreusicke

Linda Franz

Dr. Kevin Funk

Gerry Brannan Gaedtka

Paul E. Gleason

Mary Peters Harmsen

Cindy Johnson

William E. Johnson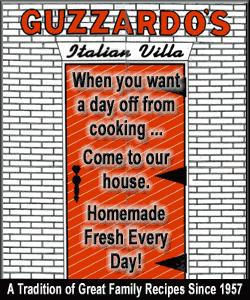 Larry Lessen

Natalie Workman Loeffler

Maureen Harrison Looney

Kevin Lynn

Eric Martin

Case McGee

Thomas W. Montgomery

Dr. Pamela Moriearty

Dr. Samuel Pooley

Gail Petro

Dr. Keith Ray

Ronald L. Robbins

Thomas Rowland

Trudy Leonard Sampson

Michell Verban Simons

Don W. Smith

Brian Stoltzenburg

Kent W. Sunderland

Scott Taft

Noel Thompson

Bonnie J. Welch

Kaye Wessbecher

Cari Keysear Wilmert

Tina Henderson Workman
Information and pictures about Honored and Distinguished Alumni are incorporated into a media presentation that is part of the LJHS Wall of Honored Alumni. The wall, located in the LJHS commons, recognizes notable District 27 graduates. The media presentation is projected on a large video screen installed in the commons and was created for two purposes. The first purpose is to honor the many and varied accomplishments of alumni. The second is to provide positive role models for current and future students. The Distinguished Alumni are additionally recognized by placing a wall plaque that includes their picture.
Lincoln Elementary School District 27 welcomes and encourages nominations from the public of alumni to honor in future celebrations. Nominations can be made online from the district website, Lincoln27.com. Nomination forms are also available at the district administration building, 304 Eighth St. in Lincoln.
[Text from file received from Lincoln Elementary School District 27]