Bill Bates named to District 27 'Distinguished Alumni'

Send a link to a friend
[April 23, 2013] Attorney William B. Bates, better known as Bill, was born, raised and still lives in Lincoln.
After graduating from Lincoln Junior High School in 1968 and from Lincoln Community High School in 1972, he entered Westminster College in Fulton, Mo. He was a member of the Delta Tau Chapter of Sigma Chi fraternity and received a bachelor's degree in May 1976 with a double major, in economics and in business administration and accounting.
Wanting to pursue a career as a lawyer led him to the Drake University Law School in Des Moines, Iowa. His internship position during his final year of law school was serving as the law clerk for the late Judge John T. McCullough of the 4th District Appellate Court. Bates received his Juris Doctor and graduated with honors in December of 1978.
He returned to Lincoln as an associate in his father's law practice, later becoming a partner, managing partner and then the owner of Woods and Bates, Attorneys at Law.
Throughout his law career, he has presented many public seminars in the local area on various legal issues -- wills, estate planning and powers of attorney. He continues to be a member of the American Bar Association, Illinois Bar Association and Logan County Bar Association.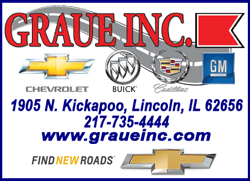 Since returning to Lincoln in 1978, Bates has been actively involved in the community. His time and dedication have made, and continue to make, positive contributions to Lincoln and Logan County.
The Bates family has a long association with District 27. Bill's father, William C. Bates Jr., served on the board of education in the 1960s. Bill was a board member for 16 years (1985-2001) and served as board president from 1993 to 2001. His son, Blinn Bates, was recently re-elected to his second term on the board and currently serves as vice president.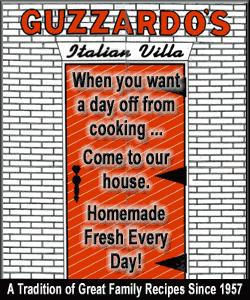 Since 1998, Bill has been the president and director of The Woods Foundation. The foundation was established by his former law partner, Robert Woods, and Woods' wife, Joan, and generously supports education and other services in Lincoln and Logan County.
Bates also serves as a member of the board of directors of Abraham Lincoln Memorial Hospital. He has served on various hospital committees and was recently co-chair of the capital campaign committee that raised approximately $4.2 million for the new hospital building.
Bates has also served as a member of the Lincoln College board of trustees and the boards of the Lincoln YMCA, Lincoln Elks Crippled Children's Trust, Lincoln/Logan Chamber of Commerce, Logan County Chapter of American Cancer Society, and the Logan County Park and Trails Foundation. He has served as president of the St. Clara's Manor board of directors and as president and founding director of the Logan County Chapter of Ducks Unlimited.
[Text from file received from Lincoln Elementary School District 27]