J-R Culinary Partners to take over management of Palms Grill

Send a link to a friend
[April 23, 2013] ATLANTA -- The Atlanta Public Library has signed a lease agreement with J-R Culinary Partners, which will assume management of the Palms Grill Café in downtown Atlanta, along historic Route 66. The café will open under the new management on May 6 at 7 a.m.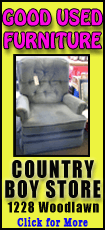 The "J" and the "R" refer to Jordan Weaver, of Lincoln, and Ronda McBride, also of Lincoln. Ronda, along with her husband, Ed, is proprietor of the popular Owl's Roost bookstore and coffee bar in downtown Lincoln. Jordan has a culinary degree from Danville Area Community College and currently works at the Culver's restaurant in Lincoln. Together, they have teamed up to form J-R Culinary Partners for the express purpose of managing Atlanta's Palms Grill Café.

The business partners are busy working to update the menu and get everything in place to offer a new selection of specials, traditional circa 1935 menu items and -- of course -- the famous Palms Grill Café homemade pie.
The new days and hours of operation will be expanded, so customers will be able to enjoy the historic atmosphere and great food seven days a week, from 7 a.m. until 9 p.m.
In addition to maintaining the Palms Grill's traditional diner menu, including grilled Spam and fried baloney, J-R Culinary Partners will introduce a new set of daily blue-plate specials, plus an array of new baked goods, including Ronda's delicious homemade cinnamon rolls. The front of business will keep its period 1935 look, while the backroom will feature a circa 1940s supper-club atmosphere, with tablecloths, candles and an upscale menu of such items as steaks, stuffed chicken breasts, grilled halibut, Welsh rarebit, and weekend dinner specials including catfish, prime rib and oven-fried chicken.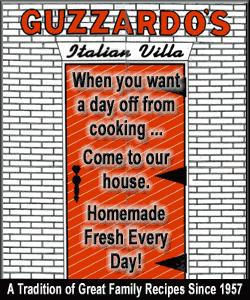 McBride and Weaver are extremely pleased to have been chosen to operate the Palms Grill Café. It is their goal to provide the folks of Atlanta and Logan County -- as well as all the Route 66 travelers who visit the area -- with fresh, homemade food in a friendly, upbeat atmosphere. They plan to work with the Atlanta Public Library board to upgrade the café, while maintaining the circa 1935 look and feel of the place that attracts so many visitors.
Bus tours, Red Hat groups, families, car clubs, church groups and anyone looking for a taste of what it used to be like to travel historic Route 66 are welcome. Just phone 217-648-CAFÉ (2233) for your reservation.
[Text from Palms Grill news release received from Abraham Lincoln Tourism Bureau of Logan County]