Cooler, showers and thunderstorms

Send a link to a friend
[April 23, 2013] The Lincoln office of the National Weather Service posted the weather graphic below for Tuesday: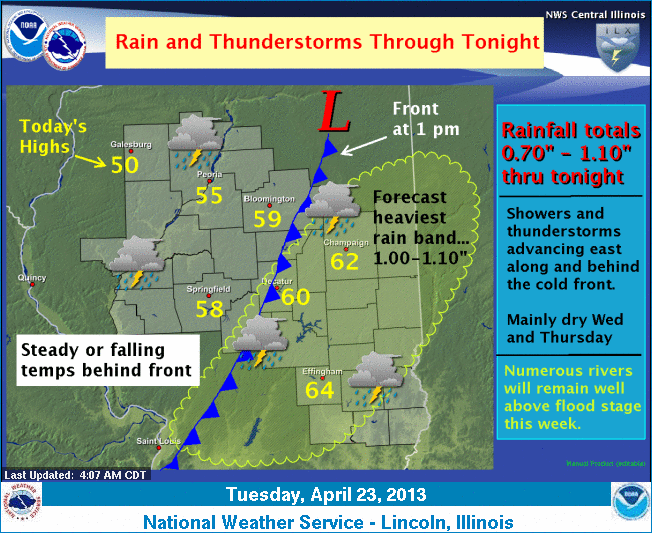 Showers will become widespread Tuesday and diminish from northwest to southeast Tuesday night. Scattered thunderstorms are expected as well, mainly ahead of the cold front, from late Tuesday morning through early evening. The cold front will depart into Indiana in the evening, and drier weather will return for Wednesday and Thursday.
Current indications suggest the potential for 0.70 to 1.10 inches of rain across the area by Tuesday night. Major to record river flooding is forecast to continue along the Illinois River this week.
For updates, check http://www.crh.noaa.gov/wxstory.php?site=ilx and http://www.crh.noaa.gov/ilx/.