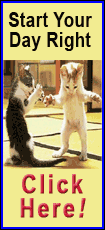 The chamber brought senior high school students and local industry leaders together to listen and to talk on Tuesday. Seniors from Mount Pulaski, Hartsburg-Emden and Lincoln Community High School attended the third annual Workforce Readiness Expo. The 5 1/2-hour event was held at Jefferson Street Christian Church.

Following an opening address by John Blackburn, president of Lincoln College, students sat in on panel discussions, attended workshops and toured exhibits.

A wide variety of local industry, business and education leaders provided practical and sage advice on how the students can ready themselves for employment.

Panels represented Logan County's four largest employers: agriculture, business, education and health care. Jim Grimaldi of Grimaldi Law Office moderated discussions.

On the agriculture panel were Dave Irwin from State Bank of Lincoln; Jared Brown of Pioneer Seed; Michael Schmidt from Central Illinois Ag; Betsy Pech, ag teacher at Hartsburg-Emden High School; Dave Bishop of PrairiErth, an organic farm; and Dr. Jay Miller from Railsplitter Veterinary Wellness Center.
Serving on the business panel were Joe Blankley from Eaton; David Lanterman of Lincoln Theater 4 and Beans and Such; Patrick Doolin of Integrity Data; Elaine Aue from Culver's; Lisa Kramer from Prairie Engineers; Wade Kaesebier, CPA with J.M. Abbott; Cody Adkins of Wal-Mart; and Joe Ryan, Country Financial agent.
What the professionals shared with the future workforce was far more than what the requirements are to get a job. There was also emphasis on personal responsibility to develop vision, planning ahead and living responsibly. They gave practical advice about how to engage one-on-one with others; how to conduct oneself in relationships with respect, such as to meet the other person in the eye when you are speaking; behaviors and character that lead to getting a job; being a good employee or maybe boss later.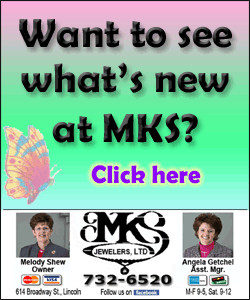 Later, students were able to visit with potential future employers and higher education representatives.
The workshops offered this year focused on life success, career success and academic success.
Suzanne Broderick from Heartland Community College shared information on "Career Success."
"Instead of job-shadowing just one career, this event equips students with needed skills while exposing them to numerous local occupations," said Kristi Powell, from the staff of Heartland Community College and the chamber committee that planned the event.
Also present and assisting for the day was Brian Bergen, executive director of the Lincoln & Logan County Development Partnership.
"I thought today's expo was very successful," Bergen commented. "I think the seniors were given a good spectrum of career and educational opportunities that are available in Logan County. I think Andi Hake and the chamber did a great job for the high school seniors in the county, and I am glad to see that so many of the professionals and employers in the community are willing to give their time to show our emerging workforce all the opportunities that are available after graduation."
Andi Hake, executive director of the Lincoln/Logan County Chamber of Commerce said: "We are hoping that this one-day event, held in partnership with many organizations and businesses in our community, will provide high school seniors the skills they need to enter the job market, and give students the opportunity to engage with local business leaders that can help guide them on a career path."
[LDN]