Miller Park Zoo welcomes new harbor seals

Send a link to a friend
[April 24, 2013] BLOOMINGTON -- Miller Park Zoo welcomed two new harbor seals last week. One-year-old males Kash and McGraw went on exhibit at the zoo on Thursday. They occupy the space that used to house Gremlin, a California sea lion who was moved last month to a new home at Kentucky's Louisville Zoo.
Kash and McGraw arrived at Miller Park Zoo from Sea World in Orlando, Fla., on Tuesday. The zoo staff is excited to have the harbor seals on display after a couple of days of adjustment to their new home.

"Kash and McGraw make a great addition to Miller Park Zoo, and we hope the community comes out to welcome them to their new home here," said Jay Tetzloff, Miller Park Zoo superintendent, "Kash and McGraw are absolutely adorable, playful and adjusting to their new habitat wonderfully."

The zoo last displayed harbor seals in 2003.

Male harbor seals range from 4.5 to 6.5 feet long and can weigh up to 375 pounds. Harbor seals love cold water and usually live in the coastal waters of the North Atlantic and Pacific Ocean.

Zookeepers will be able to tell Kash and McGraw apart by their distinct coats, which for harbor seals are as unique as human fingerprints.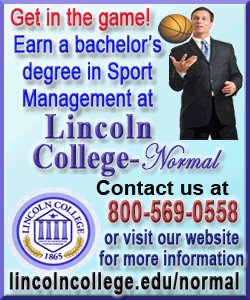 In order to find their food, which usually consists of herring, flounder and perch, harbor seals rely on their sensitive whiskers, especially in deep water or at night. They can stay submerged for up to 30 minutes, and even a 2-day-old pup can stay under water for up to two minutes.
Zoo guests can watch the zookeepers train the new harbor seals during demonstrations at 10:30 a.m. and 3 p.m. daily. These demonstrations are free with paid zoo admission.
[Text from file received from Miller Park Zoo]