Professionals working with the Heart Failure Disease Management Program: (from left) Tracy Kesinger, Brandy Dennis, Erin Nelson, Kimmie Crawford, Valerie McKnight and Paula Harwood. Not pictured: Marilyn Prasun. Prasun and Kesinger are advanced practice nurses, McKnight is an exercise specialist, and the others are registered nurses.

ALMH offers new heart failure management program

Send a link to a friend

[April 24, 2013] The Memorial Heart Failure Disease Management Program is now available at Abraham Lincoln Memorial Hospital. The program takes a proactive, multidisciplinary team approach to prevention and treatment of heart failure.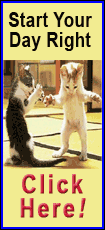 Participants will learn how to recognize early signs and symptoms of heart failure and seek treatment. Highly skilled professionals work closely with each patient to outline and individualize a treatment plan involving mediations, diet, and exercise and lifestyle modifications. Patient and family education is also provided, emphasizing the signs and symptoms of worsening heart failure and the need for early intervention.

Heart failure is one of the leading causes of hospitalization among older adults, and the number of people diagnosed with heart failure has increased significantly in recent years. Early recognition is critical because heart failure can be a debilitating condition.

Heart failure occurs when the heart is weakened and is unable to pump effectively. People with heart failure may experience shortness of breath, swelling, feelings of fullness and fatigue. Treatments are available that help those with heart failure feel better, stay out of the hospital, improve quality of life and live longer.

The program is offered at ALMH on the second and fourth Thursday of every month from 1 to 4 p.m. Valet parking is available during those hours.
For more information about the program, call ALMH at 217-605-5112. If you feel you could benefit from the services provided by the program, contact your physician to see if it is right for you.
ALMH, an affiliate of Memorial Health System, is a 25-bed critical-access hospital located at 200 Stahlhut Drive in Lincoln. For more information, visit www.almh.org.
[Text from file received from Abraham Lincoln Memorial Hospital]