We all understand that our teams are probably going to lose some games, right? It's the games we don't expect our teams to lose that are generally the most disappointing.

We also expect our favorite athletes to strike out, throw interceptions or miss important jump shots every once in a while. We know that failure is a part of sports, no matter how talented the athlete.

The pain and frustration comes when we're expecting better.

And I expected better of Derrick Rose.

Rose, the Chicago Bulls' star point guard, was on a trajectory toward a place in Chicago sports lore enjoyed by the likes of Ernie Banks, Scottie Pippen, Walter Payton and Dick Butkus. Perhaps Butkus is the best example, because like Butkus, Rose got bonus points for being a native Chicagoan who had the ability to single-handedly lead a Chicago sports team to a championship.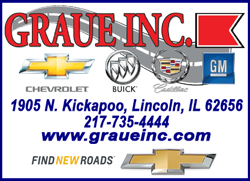 Rose had it all going for him. For starters, thanks to his explosive athleticism, he was one of the most exciting, entertaining athletes in the world, supplying Bulls fans with highlight-reel dunks on a weekly basis. He also had youth on his side; in 2011, he became the youngest player ever to be named the NBA's Most Valuable Player -- younger than LeBron James, younger than Michael Jordan. When that happened, for many Bulls fans like myself, it seemed feasible that we had stumbled upon a once-in-a-generation talent.
But beyond the freakish athleticism and prospects for a bright future, I always felt the best thing about Derrick Rose was his attitude. In interviews, Rose always appeared incredibly humble, always elevating the performance of his teammates. Although he was soft-spoken, he played the game with a visible competitive edge. Yet, he also showed a softer, human side when he tearfully dedicated his MVP award to his mother, who raised him mostly by herself in one of the roughest neighborhoods on Chicago's South Side.
That was the story on Derrick Rose, the humble hometown boy who would surely lead the Bulls to greatness.
Until April 2012.
That's when, in a playoff game against the Philadelphia 76ers, Rose crumpled to the floor of the United Center, clutching his left knee. Later, it was revealed that Rose had torn his anterior cruciate ligament and would be out, according to the team trainer, for eight to 12 months.
After extensive rehabilitation, Rose was cleared by team doctors to play in early March. Prior to that, he had been participating in practice. Video has emerged of Rose dunking in pregame shootarounds.
Yet, Rose has yet to take the floor. When asked about his status, Rose has been evasive, always stressing that he could be back "soon," but that only the Almighty knows when exactly he'd return.
Based on those comments, all season long, fans have lived with the possibility that Rose could return to a Bulls team that has performed admirably in his absence, finishing the regular season with a record of 45-37. Adding Rose to a group of warriors like Luol Deng, Joakim Noah and Carlos Boozer, along with numerous other role players, would have made the Bulls a legitimate title contender, as they were in 2011 when they lost to Miami in the Eastern Conference Finals.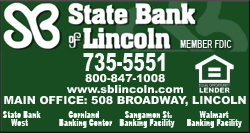 Once again on Saturday, Bulls coach Tom Thibodeau gave the same answer he's been giving since Rose was cleared to play six weeks ago, saying it was possible Rose could return during the playoffs, but he couldn't say for sure.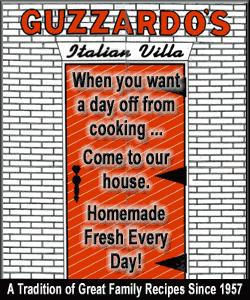 At this point, it's safe to assume Rose has quit on this season, on this team. He's not coming back.
While nobody knows exactly how Rose's knee is feeling -- and I certainly don't -- I can say one thing with confidence: If Rose is even 90 percent healthy, he should have been out there, battling with his teammates.
There are numerous conspiracy theories that explain the "real" reason Rose hasn't returned, even after being medically cleared to play.
Some point to Rose's 13-year, $200 million endorsement deal with Adidas. This deal pays him far more than his current contract with the Bulls, so, some have theorized that he is more loyal to his shoe company than the organization. If Rose came back at less than 100 percent, while it may help the Bulls, it could hurt his sales appeal for the shoe company.
There is also a belief that perhaps a rift exists between Rose and the Bulls' front office. When the Bulls declined to make any significant transactions at the NBA's trade deadline, Rose's brother and manager, Reggie, went on a media rant that criticized the Bulls for not surrounding Derrick with better players. Reggie Rose went as far to say that the Bulls' inactivity would have a "big impact" on whether Rose would return this season. Although Rose put out a statement through the team expressing unity, you can't help but wonder -- with so much time passing between when he was cleared to return to action -- if there wasn't some truth to his brother's comments.
Lastly, there are those who point out Rose no longer has any financial impetus to take any risks with his health. He has his shoe contract. The Bulls have given him the maximum contract that an NBA player can get. Rose has made millions this year without playing a single second of meaningful basketball. He gains nothing by playing, and although doctors have given him the all-clear, finds it risky to do the job that he's paid to do.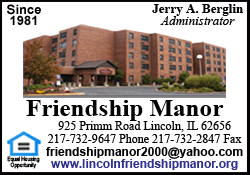 Whatever the case is, by willfully sitting on the sidelines, Rose is hurting the entire organization: his teammates, his coaches and, whether he cares or not, Bulls fans. While he may still get paid, and he'll have other years to play, there is no guarantee that the Bulls will be contenders in years to come. But with Rose, they had a chance this season.
Some fans may never forgive Rose for taking that chance for granted, although he has a history of getting off the hook when it comes to controversies. For example, we've all chosen to forget that Rose was at the center of a scandal while at the University of Memphis, as he allegedly had his SAT taken by another person as a high school senior. After leading Memphis to the national championship, Rose was found to be ineligible and, in essence, his entire one-season college career was erased from the books.
Will I forgive Rose?
Maybe. His first dunk or highlight-reel play upon returning will be intoxicating, I'm sure.
But I'll never forget. No matter what Rose does from here on out, this will be a scar on his career, a stain on his sports legacy.
If only Rose had taken the floor in a timelier fashion after being medically cleared, it could have been prevented.
From now on, my expectations for Rose will never be the same.
Whether his left leg is the same or not.
[By JUSTIN TIERNEY]