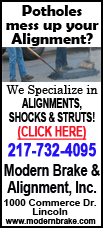 Today's highlight in history:
On April 25, 1983, 10-year-old Samantha Smith of Manchester, Maine, received a reply from Soviet leader Yuri V. Andropov to a letter she'd written expressing concern about possible nuclear war; Andropov reassured Samantha that the Soviet Union did not want war, and he invited her to visit his country, a trip Samantha made the following July.
On this date:
In 1507, a world map produced by German cartographer Martin Waldseemueller contained the first recorded use of the term "America," in honor of Italian navigator Amerigo Vespucci (vehs-POO'-chee).
In 1792, highwayman Nicolas Jacques Pelletier became the first person under French law to be executed by the guillotine.
In 1859, ground was broken for the Suez Canal.
In 1862, during the Civil War, a Union fleet commanded by Flag Officer David G. Farragut captured the city of New Orleans.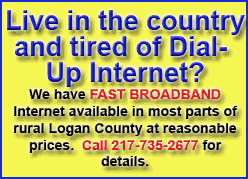 In 1898, the United States formally declared war on Spain.
In 1901, New York Gov. Benjamin Barker Odell Jr. signed an automobile registration bill which imposed a 15 mph speed limit on highways.
In 1915, during World War I, Allied soldiers invaded the Gallipoli (guh-LIHP'-uh-lee) Peninsula in an unsuccessful attempt to take the Ottoman Empire out of the war.
In 1944, the United Negro College Fund was founded.
In 1945, during World War II, U.S. and Soviet forces linked up on the Elbe (EL'-beh) River, a meeting that dramatized the collapse of Nazi Germany's defenses. Delegates from some 50 countries met in San Francisco to organize the United Nations.
In 1959, the St. Lawrence Seaway opened to shipping.
In 1972, Polaroid Corp. introduced its SX-70 folding camera, which ejected self-developing photographs. Actor George Sanders was found dead in his hotel room near Barcelona, Spain; he was 65.
In 1993, hundreds of thousands of gay rights activists and their supporters marched in Washington, D.C., demanding equal rights and freedom from discrimination.