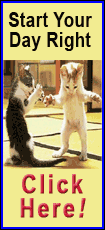 Aguilera was a combined 4 for 7 from the batter's box in the doubleheader, as he recorded four hits, including a single, a double, a triple and a home run. The Cary native also scored four runs. Five other Redbirds recorded three hits on the afternoon, while Kyle Stanton and Chad Hinshaw scored three and two runs, respectively. Paul Dejong hit two doubles in the second game.

Will Headen and JD Learnard picked up the wins from the mound, as Headen's record improved to 2-5, while Learnard's moved to 2-2.

Game one: Illinois State 4, MacMurray 0

In the first game, with the wind blowing out, Aguilera sent a homer over the right-center-field wall to get ISU on the board first in the bottom half of the second inning. Daniel Dwyer drew a walk and moved to second on a sacrifice bunt from Brett Kay. With a runner in scoring position, Mike Hollenbeck singled to left field, as Kay was able to use his speed and score from second, increasing ISU's lead to two runs after two complete innings.
ISU was held scoreless for the next three frames, but pushed across two more runs in the sixth. Aguilera doubled and moved to third on a single by Kyle Stanton. Aguilera was able to cross home plate off a wild pitch, scoring his second run of the game. Then Stanton scored on a single by Kay, giving ISU the 4-0 win.
On the mound, Headen picked up his second win of the season, throwing a complete seven-inning game. He struck out five, walked two and allowed four hits in the win, while facing 24 Highlander batters.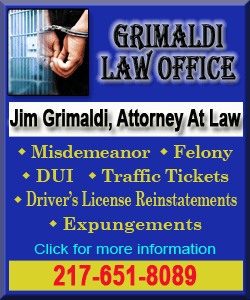 Game two: Illinois State 9, MacMurray 4
The Redbirds picked up their offensive attack in the second game, as ISU took a 4-0 lead after the first inning and batted through the order. Aguilera drove in two runs with a triple and later crossed home plate when Hollenbeck hit a sacrifice fly to center field, making the score 3-0. Illinois State pushed another run across in the first, as Dejong doubled to left-center to score Stanton, increasing ISU's lead to 4-0.
ISU added two more runs to its total in the second, both coming with two outs. Aguilera singled and stole second before Stanton doubled to center field. Stanton moved to third on a wild pitch and scored on a double by Hollenbeck, increasing the Redbirds' lead to six runs after two complete innings.
Illinois State continued to add runs to its side of the scoreboard, as Johnson hit a two-out double, driving in two more Redbird runs in the bottom of the third. After three complete innings, ISU took an 8-0 advantage.
MacMurray threatened in the fifth, pushing across four runs, but another Redbird tally in the bottom of the sixth gave Illinois State the 9-4 victory.
On the mound, seven Redbirds appeared in the game, but the win went to Learnard, who pitched two complete innings, the most of the Redbird pitchers. Learnard allowed one hit and recorded one strikeout as he faced six batters.
The Redbirds will now return to Missouri Valley Conference play, as they travel to Bradley for a three-game series over the weekend. Friday's game in Peoria is scheduled to begin at 6 p.m.
[Text from news release received from Illinois State University]