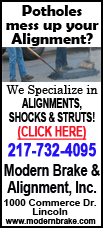 The Artisan Craft Fair continues from 10 a.m. to 4 p.m. Saturday and Sunday in historic downtown Elkhart. Two buildings of crafts include children's items, jewelry, wood and gourd crafts, walking sticks and canes, hand-sewn items, dishware, photography, tarts and warmers, and more. Vendors include Avon, Tupperware and Jimmy B's Salsa.

Author Holly Labisky will present highlights from her research and book "Cemeterying with Hope" on Sunday afternoon from 1:30 to 2:30 in the St. John the Baptist Chapel in Elkhart Cemetery. The chapel will be open for self-guided tours from 1 to 1:30 p.m. and again from 2:30 to 3:30. Labisky's book is available at Birdsong Books & Vintage on Gov. Oglesby Street.

Elkhart Public Library is sponsoring a special display of gardening books, and the book sale in the library still has books available. In addition, staff members have a handout available about the history of the library and will give tours for visitors. Open on Saturday from 9 a.m. to 1 p.m., the library is located at 121 Bohan St. For more information, see www.elkhartlibrary.lib.il.us.
Dragonfly Art Studio will have an open house and art exhibition. The studio is also offering a "Painting the Blue Flag Iris" class, painting on glass for a stained-glass look, on Saturday from 10 a.m. to noon. The art studio is on the second-floor flat of the refurbished 1889 building at 102 Gov. Oglesby St. in downtown Elkhart. For class registration and information, contact 217-737-7933 or email dragonfly.art@live.com.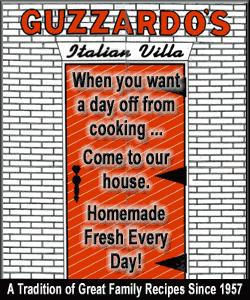 The Elkhart Historical Society's Bird Watcher Walks and the walk plus lunch and lecture will also be on Saturday. Information and reservation forms are available at www.elkharthistoricalsociety.org.
It's never too late to find a geocache in Elkhart. The village now has three. Geocaching is a great outdoor recreational activity that is similar to a scavenger hunt. Geocaching combines GPS technology with outdoor adventure and is a great way to explore Elkhart. Visitors from as far away as New Hampshire have signed the geocache logs. Info is available at www.geocaching.com under Elkhart, IL 62634. Look for "Elkhart Memorial," "A New Use" and "Up on the Hill."
The Elkhart Welcome Center, located downtown at the Village Hall on Gov. Oglesby Street, will continue to be open from 8:30 a.m. to 4 p.m. Saturday and Sunday to provide information to visitors. The center also has Elkhart memorabilia and coffee and home-baked cinnamon rolls for sale.
For information on all activities and events during Elkhart's April "Celebrate Spring!" weekends, see www.explorelogancounty.com/ElkhartIL.
[Text from file received from Abraham Lincoln Tourism Bureau of Logan County]