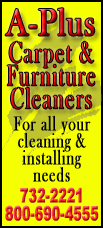 Today's highlight in history:
On April 26, 1865, John Wilkes Booth, the assassin of President Abraham Lincoln, was surrounded by federal troops near Port Royal, Va., and killed. (Just before dying, Booth looked at his hands and gasped, "Useless, useless.")
On this date:
In 1607, English colonists went ashore at present-day Cape Henry, Va., on an expedition to establish the first permanent English settlement in the Western Hemisphere.
In 1785, American naturalist, hunter and artist John James Audubon was born in present-day Haiti.
In 1913, Mary Phagan, a 13-year-old worker at a Georgia pencil factory, was strangled; Leo Frank, the factory superintendent, was convicted of her murder and sentenced to death. (Frank's death sentence was commuted, but he was lynched by an anti-Semitic mob in 1915.)
In 1923, Britain's Prince Albert, Duke of York (the future King George VI), married Lady Elizabeth Bowes-Lyon at Westminster Abbey.
In 1933, Nazi Germany's infamous secret police, the Gestapo, was created.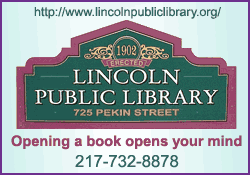 In 1937, German and Italian warplanes raided the Basque town of Guernica during the Spanish Civil War; estimates of the number of people killed vary from the hundreds to the thousands.
In 1945, Marshal Henri Philippe Petain (an-REE' fee-LEEP' pay-TAN'), the head of France's Vichy government during World War II, was arrested.
In 1952, the destroyer-minesweeper USS Hobson sank in the central Atlantic after colliding with the aircraft carrier USS Wasp with the loss of 176 crew members.
In 1968, the United States exploded beneath the Nevada desert a 1.3 megaton nuclear device called "Boxcar."
In 1973, the Chicago Board Options Exchange held its first day of trading.
In 1986, a major nuclear accident occurred at the Chernobyl plant in Ukraine (then part of the Soviet Union).
In 1993, Conan O'Brien was named to succeed David Letterman as host of NBC's "Late Night" program.
Ten years ago: A Soyuz rocket carrying American astronaut Edward Lu and Russian cosmonaut Yuri Malenchenko (YOOR'-ee mal-ehn-CHEHN'-koh) blasted off for the international space station. Actor Charlton Heston, diagnosed with symptoms of Alzheimer's disease, made his last appearance as president of the National Rifle Association during a convention in Orlando, Fla., where he briefly thanked the membership.