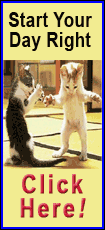 Mary Ellen worked in the Logan County Courthouse for 34 1/2 years, with her last 16 years as an elected official, county treasurer.
County board finance chairman Chuck Ruben spoke often of working with Mary Ellen, and it was always with emphasis on his utmost respect for her and the work that she did.
When she retired in November 2010, then board vice chairman David Hepler illustrated her dedication: "We've had many conversations at 7 in the morning. I go by (the courthouse) and I see this person's already at work, and many a time it's been on a weekend."
Brunsí humble acceptance of the county award at her retirement was typical of her gracious manner, turning the attention toward praise of others: "It has been my pleasure and honor. I've appreciated all the help I've had. I couldn't have done it without my staff and without too many people to name them all. So, thank you very much."
Many who work for the county cross paths with the treasurer, and over her 16 years in that role, Mary Ellen gained the respect of everyone she encountered, especially those who worked for the county.

As board administrative assistant for many of those years, JoAnne Marlin was one of those working close to, and sometimes closely with Mary Ellen. Marlin agreed that Bruns was a good person to have known, and not just for her work: "Oh yes, so hard to put into words how much she meant to me and many others.
"We worked together on many issues through the years pertaining to county business. She was a sincere and devoted person, concerned about the good of the county and everything else she was involved in.
"Even though we had offices across the hall from each other, our door was always open to whatever came up to discuss in person pertaining to county business."
Fondly, Marlin remembers that Bruns always helped decorate the big Christmas tree in the rotunda and even brought lunch she made at home for everyone.
"She was a beautiful and great lady in every sense of the word, and a friend to all. This community has lost someone very special."
Current Logan County Treasurer Vicki Dugan worked under Bruns and took over the job from Mary Ellen. "As treasurer she was very dedicated," Dugan said, "and great to work for."
Dugan said the same as most anyone who ever met Bruns, even if only one time: "She was a classy lady. Warm, friendly, easy to talk to."
Mary Ellen's daughter, Sue Fitzpatrick, asked Logan County Clerk Sally Litterly to say a few words at the funeral.
Litterly said she was honored and privileged to do so. She summarized Mary Ellen's professional life and the personal integrity and fortitude with which she lived.
(Copy)
Mary Ellen Bruns has been my co-worker, mentor, confidant, and friend. We have shared much as fellow elected officials over the last 20 years. From new laws and systems, budgets and levies, and county finances. We were also friends that shared about our families and daily life.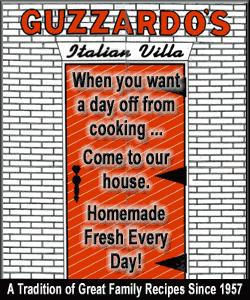 Mary Ellen ran for office in 1993 taking over from her predecessor the Hon. Herman Dammerman. Mary knew the office well and was overwhelming elected in the 1994 Primary as the Republican nominee and then as the County Treasurer in November. As the newly elected Logan County Treasurer in 1994, she became active in the Illinois Association of County Treasurerís Association. Since day one in office, she mentored and served fellow County Treasurers of the other 101 counties in Illinois. She served as a member of its Legislative Committee and Zone Executive Committee. She taught and consulted Treasurers throughout Illinois and mentored many over her 16 years as Logan County Treasurer.
Mary Ellen knew a thing or two about politics. She was active in many local, state and national campaigns in Logan County acting as their Chairperson. She was also active in Zonta, League of Women Voters, Abraham Lincoln Memorial Hospital, and many other volunteer organizations throughout Illinois. She operated with a keen eye on the political world that surrounds our county and beyond, and treated all our citizens equally without regard to party affiliation or status in the community. Mary Ellen was a true public servant. She represented the words "servant leader" in their truest sense.
Several years ago she broke her leg slipping on ice and it required a lengthy recovery period entailing the use of a "scooter" to get around. It was tax season and there was no way the Logan County Treasurer was not coming into the building to perform the largest function of her office, so she conned her daughter (Sue) into dropping her off at the Courthouse and climbed up the stone stairs one by one on her rear end until she and the "scooter" reached the door. When in the office she scooted around going about her business without a complaint. This was not the only health battle Mary Ellen fought in office. She was a breast cancer survivor, lost her dear daughter, then her husband all while still in office. With all her trials, she marched on as the strong, outstanding lady she was. She was always impeccably dressed, spoke like a statesman, and was one of the most determined people I have ever known.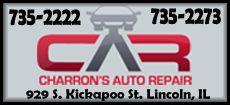 It is nearing tax time again, and I will truly miss my annual discussions about tax extension and taxing districts I shared with her. Yesterday the present Treasurer, Vicki Dugan told me that she can feel Maryís spirit in her office, and it pleased her. I told Vicki I knew exactly what she meant. As I walked out of the building late one evening this week, I paused by Mary Ellenís old office door, the same spot where she would march in at around 6:00 a.m. each day and walk out around 5:00 p.m. I felt her presence too. She is at peace now and celebrating with her daughter and husband in the Kingdom. She will always be remembered in the Courthouse as a part of our family.
[LDN]
(Obituary)