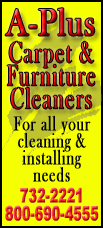 The event kicked off with a lunch of barbecue, coleslaw, chips and potato soup accompanied with a choice of beverages. It ended with the presentation of the award for 2012 Volunteer of the Year.

Volunteer Toni Reifsteck was called on for the blessing on the meal. After lunch, the group was offered red velvet cake for dessert, and Tipton gave a few readings, including an acrostic poem using the word volunteer.

Tipton also asked all the volunteers to tell their name and how long they have been serving at St. Clara's Manor.

Joyce Grinsley said she had been volunteering for approximately six weeks. Marilyn Schneider is a five-year veteran volunteer.

Lillian Twiss is also a volunteer at St. Clara's, but she used to be the activity director. She said she served as the director beginning in 1988. In 2004 she retired from that position and began volunteering.
Mary Welch has been a volunteer for the past five years. She explained that in addition, her mother is a resident at St. Clara's. Eleanor Gunderman has been volunteering with Shirley Klink for the past seven to eight years. Mary Ellen Thornton said she'd been volunteering for at least the last 12 to 15 years, and Toni Reifsteck said she began volunteering in 2000.
Ruth Post said she's been volunteering two years, Sandy Sanders said seven years, Karen Birnbaum four years, Mary Fuller seven years and Sandy Wilmert three.
Sherry Reynolds told the group she's been volunteering just long enough to get invited to the luncheon. Tipton explained that Reynolds was an assistant activity director until last October. Reynolds said she retired then but recently decided she wanted to come back as a volunteer.
The last volunteer to introduce herself was Sister Mary Lou from Holy Family Parish.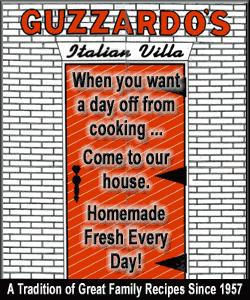 The volunteers provide a wide variety of services to the residents of St. Clara's. Several mentioned that they do nails, accompany guests to church services, help with social events led by Tipton, provide special music for residents, help with bingo, spend time pushing the beverage cart, help with "happy hour," spend time visiting with the residents and much more.
The last items of business for the day included drawing for door prizes. Numbers were drawn and three lucky ladies received the potted gerbera daisies that were the centerpieces at the luncheon tables.
Finally Tipton presented the Volunteer of the Year award.
Tipton began by saying: "This special lady, I can't tell you how much she has helped our assistants. There are many days that I am not here; I am out doing bingo at Castle Manor or Friendship Manor, or at a care plan meeting. This person is here and helps Linda and Rebecca with happy hour, bingo, with surprise parties. She is a peach at putting up with my organizing. She is such a trooper.
Tipton then announced that the 2012 Volunteer of the Year was Mary Welch. Welch was given a framed certificate and a gift bag full of goodies as a reward for her hard work with St. Clara's.
Happily surprised, Welch spoke just a few words, telling the group: "I want to thank everyone for this. It is an honor. My mother is a resident here now so it is a double meaning for me that she can be involved. They are so good about taking care of her and taking her down even when I can't be here. I know how hard these gals work, and they just are a pleasure to work with. I enjoy this. I get a lot of benefit from working with the residents and getting to know them."

As the day wrapped up, Tipton pointed out there were a variety of gifts on a table near the door. She invited everyone to stay and visit as long as they wished and reminded them to select an appreciation gift from the table before going on their way.
[By NILA SMITH]