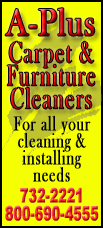 The consumer electronics company said Tuesday that the deal allows it to streamline its business and strengthen its balance sheet. The chain said the sale doesn't suggest any similar action will be taken in its other international businesses.
The transaction includes 420 million pounds in cash ($650.6 million) and 80 million pounds ($123.9 million) in Carphone stock.
Best Buy Co. will also pay Carphone 29 million pounds (about $45 million) related to existing agreements that will be terminated when the deal closes.
Both companies' boards approved the transaction, which is targeted to close by June's end.