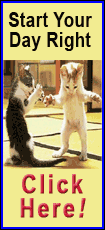 The first round of talks in Cincinnati ended Thursday and recessed.
With the contract between the Akron-based Goodyear Tire & Rubber Co. and United Steelworkers of America expiring July 27, both sides have plenty of time and indicated the talks would be in recess until June while they evaluate each other's opening positions.
There's been no talk of a strike, and it wasn't clear whether the union would use the talks as a pattern to set the stage for negotiations during the summer with tire makers Bridgestone-Firestone and Michelin-BFGoodrich. The company contracts expire the same day.
Steelworkers struck Goodyear for three months in 2006.
The last time the national contract for Goodyear's union workforce expired in 2009, the nation was struggling to rebound from the Great Recession and unemployment was 9.4 percent. Goodyear lost $375 million that year.
Now, the unemployment rate in March in the U.S. fell to a four-year low of 7.6 percent. At the same time, the nation's union movement has seen its nationwide membership shrink to its lowest levels since at least the 1930s -- 6.6 percent in the private sector.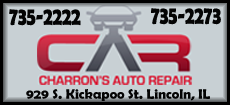 Goodyear earned $183 million last year, aggressively pushing high-end tires and working to control costs.
The tire industry has been aided by a revived American auto industry, which had its best performance in five years in 2012.
The union signaled that it would highlight Goodyear's improving situation, particularly in its core North American market, in the talks.
"Overall, the industry is like the economy -- it's limping along, although Goodyear North American Tire is doing much better due in part to work we have done in the past," USW international vice president Tom Conway said in an email Friday.
"The USW recognizes that fact and we will raise it with the company. The economy as a whole provides a somewhat better environment than it was during the 2009 talks when we were still fully in the grips of a recession."
Goodyear's earnings report on Friday underscored its push to trim expenses: it sold fewer tires globally in the first quarter of 2013 compared with the January-March 2012 period but earned $26 million, reversing an $11 million loss.
The talks cover workers at plants in Akron; Gadsden, Ala.; Buffalo, N.Y.; Topeka, Kan.; Danville, Va., and Fayetteville, N.C.
"Goodyear competes in a global industry, so cost is a significant challenge," company spokesman Ed Markey said in an email summarizing key goals in the negotiations.
"We will review many issues that are important to both sides, including productivity, flexibility in our factories and pensions and health care costs."