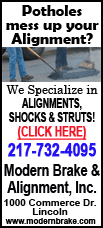 Experts believe the vintage Daimler DB 18 Drophead Coupe is the only one of its kind left.
Germany-based seller Sabri Cakar says the U.K. prime minister used the car between 1944 and 1949.
Bids in the auction, which ends Monday shortly after 7 p.m. (1700 GMT), already top 470,000 euros ($616,000).
Cakar said original registration documents confirm the authenticity of the silver and black coupe.
The authenticity of the car was previously checked by British auction house Historics at Brooklands, which tried but failed to sell the vehicle earlier.
Company auction director, Edward Bridger-Stille, said it was "unusual" to sell such a car to the general public on eBay.