Uprisings in North Africa and the Middle East, France's war in Mali and the civil war in Syria are among the events shaping France's defense outlook that were unforeseen in the last version of its defense strategy five years ago. But the effects of the global financial crisis and in particular Europe's ongoing economic stagnation are also major factors, according to the defense ministry's "White Book on Defense and National Security."
This is the only the fourth time in the past 40 years that France has undertaken such a top-to-bottom review of its defense posture, although the broad lines of the country's defense strategy -- maintaining its nuclear deterrent and its place in NATO -- are unchanged in the new review.
The previous review already decided to cut 55,000 jobs, most of which have gone already. The government says that France currently has 228,000 military personnel, with 10,000 jobs due to go soon. The cuts announced Monday will be in addition to those.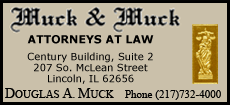 The government insisted France will remain the second-largest defense force by spending in the European Union. And France is far from alone in making defense cuts.
France has begun withdrawing its 4,000 troops from Mali, where it intervened in January to combat radical Islamists threatening to overrun the capital. It also keeps troops in Chad, Ivory Coast and Djibouti. France spends around 10 percent of its annual budget on defense, or around 1.5 percent of its gross domestic product.
President Francois Hollande underscored the need for the review, saying that all the threats identified five years ago -- nuclear proliferation, terrorism, cyberattacks -- "far from diminishing, have increased."
The plan foresees overall defense spending for the 2014-2025 period of 364 billion euros ($474 billion). That compares with the 377 billion euros that the previous plan forecast for the 2009-2020 period. The equipment budget, which had been forecast to reach 18 billion euros annually, is only 16 billion euros now, almost flat compared with the 2003-2008 average.
Actual decisions on what to cut and by how much will only come later this year when the government presents its military spending bill for 2014-2019. "We are going to see an extremely bloody set of discussions over the next few weeks between the defense and finance ministries," said Francois Heisbourg, an international analyst with the Foundation for Strategic Research.