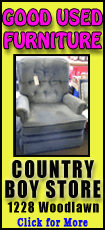 Eastman Kodak Co. said Monday that it is selling the businesses to the U.K. Kodak Pension Plan for $650 million. Kodak is working to emerge from Chapter 11 bankruptcy protection. It says it plans to use some of the proceeds to emerge from bankruptcy and to grow its commercial imaging business.
Founded in 1880, Kodak filed for bankruptcy protection at the beginning of 2012. Since then Kodak has sold off several businesses, such as its online photo service, and said it would shut others, including manufacturing digital cameras.
The company intends to focus on commercial and packaging printing. It sees home photo printers, high-speed commercial inkjet presses, software and packaging as the core of its business as it emerges from bankruptcy.
Kodak said it plans to file a draft of its Chapter 11 plan with the bankruptcy court on Tuesday.