The Federation of German Wholesale, Foreign Trade and Services, or BGA, said governments in Italy, France and elsewhere appear unwilling to make necessary reforms to boost growth.
"While Europe will for the time being remain by far the most important market for German products, the recession in the eurozone is accelerating the shift toward non-European markets," BGA president Anton Boerner said.
Some 43 percent of German exports went to countries outside the European Union last year, up from 37 percent a decade earlier, the group said. For 2013, the BGA predicts German exports will grow by 3 percent to reach a new record of 1.13 trillion euros. By 2025 more than half of German exports will be to countries outside the 27-nation bloc, it predicted.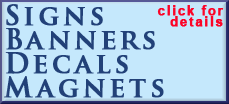 China, the U.S. and Germany are the world's three largest exporting countries.
Boerner urged European leaders to press ahead with bilateral free trade agreements such as the one recently concluded with South Korea. Europe is in preliminary talks with both Japan and the U.S to forge similar deals, which could add tens of billions of euros to the global economy.
He added that the United States would stage an "economic comeback we shouldn't underestimate" in the coming year, thanks to cheap energy prices and a well-trained workforce.