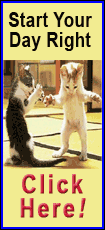 Officials with the Texas Thunder Festival on Monday announced next month's performances will benefit emergency responders and schools in West, where 14 people were killed in a blast on April 17.
Performers include the Randy Rogers Band, Wade Bowen, the Casey Donahew Band, the Josh Abbott Band and Stoney LaRue. The festival will be held May 17-19 in Gardendale, near Odessa.
Ten first responders were among those killed in the explosion that left about 200 people hurt. Two others killed fighting the fire were posthumously memorialized as first responders.