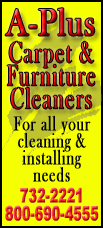 Many of the tracks on Daughter's debut album "If You Leave" are quite similar, with their monosyllabic titles and melancholy feel. It's anything but a boring listen, though, and Elena Tonra's smooth, silky voice is a delight to hear.
Tonra first gained recognition as a solo artist, but has enhanced her sound with guitarist Igor Haefeli and drummer Remi Aguilella.
The opening track "Winter" sets the tone for the record. It's a song about love lost, but not in a blatant, obvious way. "Drifting apart like two sheets of ice," Tonra laments, coupling emotions and nature. And "Smother" is so relaxing, even when a steady drum beat is introduced. However, you can't lose yourself in the fabric of the song as the lyrics force you to sit up and listen: "In the darkness I will meet my creator," Tonra sings.