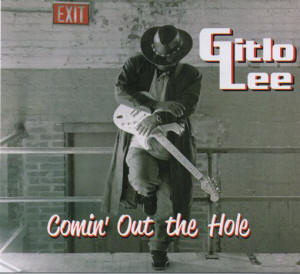 REVIEW
Impressive debut by blues vet Gitlo Lee
AP review by Steven Wine
Send a link to a friend
[April 30, 2013] WEST, Texas (AP) -- Gitlo Lee, "Comin' Out the Hole" (Chuckie Productions)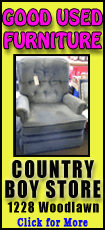 Gitlo Lee sings with glee, whether the subject is beer, large women, collard greens, silk sheets, the Okefenokee Swamp or coffee in the morning -- one of his euphemisms for sex.
Lee covers a lot of ground here, 12 bars at a time, and it's understandable if he's trying to make up for lost decades. The barroom bluesman from Georgia is in his 60s, but "Comin' Out the Hole" is his first album.
It was worth the wait.
While Lee has been touring the Chitlin' Circuit for nearly half a century, he retains an enthusiasm for performing that's evident in his commanding tenor, and he delivers even his most corny lyrics with relish. "I love me a woman so big when she backs up she goes, 'Beep, beep, beep, beep,'" he sings on "Big Legged Women."