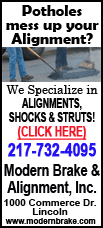 The publisher told The Associated Press exclusively Monday that Cuomo's book will be a "full and frank look at his public and private life."
HarperCollins says Cuomo will touch on his role as a father to three girls, his four years as New York's attorney general, his role in establishing a national provider of transitional housing for the homeless and the legacy of his father, former Gov. Mario Cuomo.
The book also will chronicle his years as secretary of Housing and Urban Development under President Bill Clinton.