The two institutions said they would share the Mishneh Torah on a rotating basis.
The manuscript was created in 1457 in the style of Northern Italian Renaissance miniature painting. It was restored at the conservation lab of the Israel Museum, where it has been on loan since 2007 and on public view since 2010.
"The Mishneh Torah is a rare treasure that unites Jewish literary heritage with some of the finest illuminations from the Italian Renaissance," said James Snyder, director of the Israel Museum.
Met Director Thomas Campbell said the document is "of great historical and literary importance" and "will be a major addition to the museum's permanent and encyclopedic collection."
The manuscript was the highlight of an auction Monday at Sotheby's from the collection of investor and philanthropist Michael Steinhardt and his wife, Judy Steinhardt. The announcement of the joint purchase was made shortly before the auction started.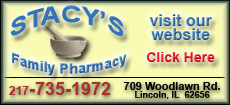 The Mishneh Torah had been estimated to bring $4.5 million to $6 million at the auction.
Sotheby's declined to say how much the two museums paid beyond that it was more than the $2.9 million paid for a Hebrew Bible in 1989 at Sotheby's London, which set an auction record for Judaica.