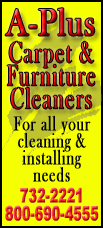 Miller was driving home on the afternoon of April 15 to pick up his wife for their flight to a vacation in Florence, Italy. A phone call alerted him to the bombings and he turned around and headed back to the office, where he's spent much of his time since.
His dual role as a low-key explainer and reporter helped keep CBS ahead on key details of the investigation as the suspects' identities began to emerge, and away from missteps made by other news organizations.
Miller, who appears primarily on "CBS This Morning," reported two days after the bombing that authorities had their eye specifically on someone seen by a store security camera. When Internet sleuths began speculating about potential suspects based on pictures taken at the scene, Miller steered CBS away from them. Miller similarly assured the network it wasn't true when rivals reported erroneously that a suspect had been arrested, said CBS News President David Rhodes.
His bosses knew as much from Miller's demeanor as his words that day. Miller sat calmly in the newsroom eating a sandwich while other news divisions were frantically reporting and unreporting an arrest, Rhodes said.
"One of the main reasons I'm watching CBS' coverage of the Boston story is because of John Miller," said Marcy McGinnis, a former CBS executive who is associate dean of Stony Brook University's journalism school. "I think he's got extraordinary sources. They give him information immediately. The night this (capture of the second suspect) was unfolding, I was in awe."
He's also very measured and clear in his delivery, she said.
Along with reporters, most broadcast news divisions employ analysts, usually former office-holders or experts with an insider's view of how things work. Hero pilot Chesley Sullenberger, who comments on aviation stories for CBS, is an example.
Miller, 54, handles both roles. He's a veteran reporter who worked at ABC News and its New York affiliate. His boss, CBS News Chairman Jeff Fager, calls Miller "one of the best reporters to have ever worked in television." Miller also worked for former New York and Los Angeles police commissioner Bill Bratton when Bratton ran those departments, and at the CIA, FBI and National Security Administration.
By 2011, Miller said he was looking to get back into journalism.
"I had been doing government work for 10 years after 9/11 and it was time to come home," he said.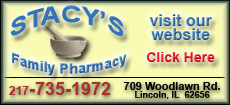 His long list of contacts was an obvious selling point, and he pitched to Fager an ability to see stories where others wouldn't. His insider's knowledge of law enforcement would also help him identify experts in areas like improvised explosive devices and persuade them to be interviewed by CBS if the moment called for it.
Fager balked at that last point. He wanted Miller to be the person viewers were accustomed to hearing from. If it was a subject beyond what he knew, he could gather the information off-screen so he could talk about it on the air.
No one could have anticipated the rush of stories where Miller's expertise would be vital: the Aurora, Colo., theater shooting; the resignation of CIA Director David Petraeus; the shooting rampage and manhunt for a former Los Angeles police office; the Newtown, Conn., school shootings; and Boston.
Miller's knowledge of police operations enables him to act almost as an interpreter during breaking stories. On the night suspect Dzhokhar Tsarnaev was found hiding in a boat, Miller was able to explain how officials were going about trying to capture him. He knew police would try to stretch it out to make time move more slowly, and he prepared the television audience for this, too.