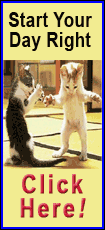 Patriot Coal Corp.'s proposed benefits cuts have been the most contentious aspect of its bankruptcy case since it filed for Chapter 11 protection last summer, when it estimated it would have to spend $1.6 billion to cover retirees' health care costs.
The United Mine Workers of America union, after weeks of protests in states where Patriot and its former corporate parent Peabody Energy Corp. have operations, has labeled the proposed benefits cuts immoral, drastic and unfair. Miners, along with consumers and local religious leaders, picketed again Monday near Peabody's downtown St. Louis headquarters, and police said more than a dozen of them were arrested.
Peabody accused the union of grandstanding "when it knows that this matter will be decided in the courts" and is between the union and Patriot, not Peabody. Peabody added it "has lived up to its obligations and continues to do so."
The hearing could last through Friday, although U.S. Bankruptcy Judge Kathy Surratt-States may not issue a ruling immediately.
Looking to cease pension contributions, Patriot last month gave the union a proposal that would create a trust with a maximum of $300 million from future profit-sharing to fund some level of health benefits. Patriot, seeking to modify its collective bargaining agreements, also would give the union a 35 percent equity stake in the company once it emerges from bankruptcy.
Patriot CEO Bennett Hatfield has called the moves necessary for Patriot's survival and the preservation of more than 4,000 jobs.
Union leaders have said that when it jettisoned Patriot in 2007 as a separate company, Peabody saddled it with pension and long-term health care obligations that invariably would prove too burdensome and have to be shed. On Monday, Peabody called that version "a desperate attempt to rewrite history," noting that "Patriot was highly successful following its launch more than five years ago with significant assets, low debt levels and a market value that more than quadrupled in less than a year."
Peabody argued that on Patriot's watch, "a series of other unforeseen events affecting all coal producers followed," including an unprecedented global financial crisis, development of low-cost shale gas that cut demand for coal, burdensome federal regulation, and a sharp drop-off in the price of Patriot's chief product -- coal used in the manufacture of steel.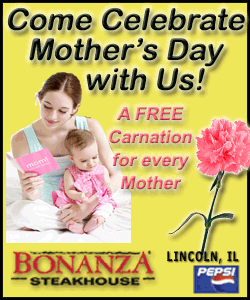 Patriot last month sued Peabody, saying it wants to ensure that Peabody doesn't try to use the bankruptcy to avoid Peabody's own health care obligations to some 3,100 retirees whose future benefits would not be included in the package Patriot recently proposed to the union.
That was the first order of business at Monday's hearing, with an attorney for Patriot accusing Peabody of pursuing "a free ride on Patriot's bankruptcy to escape its obligations," and saying "Peabody's motive is pure, unadulterated greed." "Peabody has the nerve to come in here and say these are not their liabilities," Jonathan Martin added.
Jack Newman, an attorney for Peabody, fired back, bristling at the use of such pejoratives as "greedy" and Martin's questioning of the company's corporate citizenship. Asking the judge to throw out the matter, Newman called the lawsuit premature and said it wasn't filed in the proper jurisdiction.
Surratt-States did not rule on the matter.
Monday's proceedings drew an overflow crowd, including nearly two dozen Peabody retirees from Kentucky who wore T-shirts that said "Peabody promised ..." on the front and "Peabody lied!" on the back.
Among them was Donald Morris, a Greenville, Ky., resident who retired from Peabody after working for 18 years in one of its mines near Beaver Dam, Ky. The 66-year-old's speech is strained due to partial facial paralysis related to a brain tumor that was removed a decade ago, and he's had to undergo several other costly procedures, including hernia and prostate surgeries. Morris said he worries that if he loses his health coverage, he doesn't think he'd be able to find affordable coverage.
"My wife and I are at an age where we can't buy insurance," Morris said. "If we lose it, we're done."
[Associated Press; By JIM SUHR]
Copyright 2013 The Associated Press. All rights reserved. This material may not be published, broadcast, rewritten or redistributed.