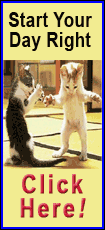 "We cannot make this bad deal go away and make it into a good one," the mayor said at a City Hall news conference of the $1.15 billion, 75-year deal reached in 2008 by predecessor Richard M. Daley that led to Chicago having the most expensive parking in the country. "But I think we did make it a little less bad for the next seven decades."
Emanuel, who called his proposal an effort to "make a little lemonade out of a big lemon," said he was able to secure from Chicago Parking Meters LLC an agreement to stop charging for parking in the city's residential neighborhoods on Sundays. But to get that concession, Emanuel had to give one: Metered parking hours will be extended an hour until 10 p.m., as well as an additional three hours in the trendy near North Side.
Emanuel has been embroiled in a battle over tens of millions of dollars Chicago Parking Meters LLC has contended the city owes for revenue lost when streets are closed for festivals and other reasons.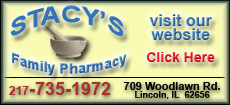 On Monday, he said the company has agreed to settle for much less than it has demanded. Under the agreement, the city will settle invoices totaling $49 million for a two-year period that ended March 31 for a total of $8.9 million. The difference of about $20 million a year will total more than $1 billion over the life of the contract, Emanuel said.
"I literally have millions of dollars of unpaid bills sitting on my desk that I have refused to pay," the mayor said. "The company now knows that I'm a different type of mayor, this is a different administration and Chicago has a different way of doing business."
The mayor said he will submit the proposal to the City Council, which must approve it to go into effect.
Chicago residents said the tradeoff won't help them much, but they don't blame the current mayor.
"It's going to make things even more of a frustration," said marketing executive Brian Hull, 30, envisioning feeding a meter during a late night party.
"It's good and bad," said trader Pat Skelton, 54. "If I want to come down and eat, I'm going to pay more, but if my son comes over (to visit him in Wrigleyville) he won't have to worry about (paying on Sunday)."
Both men said the mayor was trying to make the best of a bad situation he inherited.
And for all his tough talk, Emanuel admitted Monday this was the best he could do with a poorly negotiated deal that never should have been struck. It left Chicago with the most expensive meter parking in the United States -- $6.50 an hour in the downtown business district. And, perhaps worst of all, the city has already spent all but a fraction of the $1.15 billion that was supposed to last decades.
"We spent all of the money so we can't buy ourselves out of this deal," Emanuel said.
The company, which leases the city's 36,000 metered spaces, said it was pleased with the mayor's proposal.
"In the best interests of the people of Chicago, CPM collaborated with the administration and believes that our willingness to work with the City demonstrates our desire to provide the most efficient and technologically advanced parking meter system possible for the City of Chicago," the company said Monday in a statement.
Conspicuously absent Monday was any mention of Daley. Emanuel, while taking the City Council to task for voting to approve the deal in just three days, did not mention Daley by name during his statement. He left the press briefing room without taking questions.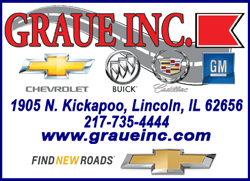 Daley has defended the deal, saying that had he not made it, Chicago would have been forced to raise taxes and eliminate many services.
Daley was traveling on Monday, according to his law office, and could not be reached for comment.
[Associated Press; By DON BABWIN]
Copyright 2013 The Associated Press. All rights reserved. This material may not be published, broadcast, rewritten or redistributed.