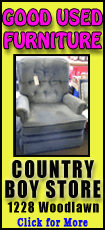 A multistate manhunt for Laurence Alan Stewart II began Oct. 30 after Fredericksburg, Va., police said Stewart detonated pipe bombs at the home of his ex-fiancee and at two residences linked to Virginia deputies. Nobody was injured in those explosions.
Authorities spotted Stewart Nov. 1 in central Montana. He led authorities on a 40-mile chase while throwing pipe bombs at them, police said.
Five of the bombs detonated, while two did not. He was arrested outside of Belt without any injuries to police.
His trial in Great Falls will cover only the Montana charges. Stewart has pleaded not guilty.
He also faces charges in Virginia that include attempted capital murder of a law enforcement officer and attempted capital murder during the commission of an act of terror.
Nicole Kaminski, Stewart's former fiancee, said she was listening to the rain and wind of Hurricane Sandy outside her parents' Virginia home when she saw a blast of light and heard a rumble, the Great Falls Tribune reported Monday (http://gftrib.com/ZRtmkw).
She said she at first thought it was the storm, but discovered it was a pipe bomb lit inside the sandbags that had been placed on the doorstep to hold back potential floods.
Two other pipe bombs were aimed at the homes of two Stafford County deputies.
The first target was the former residence of a deputy. A homemade pipe bomb was thrown into the rear of the house, shattering windows and blowing a hole into the roof.