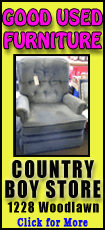 Speaking through her tears shortly after the verdict, Crestwood resident Tricia Krause, who was credited with first raising the alarm about the water quality, said village officials had displayed shocking callousness.
"What did the citizens of Crestwood and my family do to the water department? Nothing," she said at the federal courthouse in Chicago. "We were secretly poisoned and it wasn't right."
Longtime water department supervisor Theresa Neubauer, 55, stared down at the defense table earlier Monday and showed no emotion as a judge read the verdict -- guilty on all 11 counts. But addressing reporters later, she struggled to keep her composure.
"I'm devastated," she said, her voice breaking. "My family and friends are devastated."
Neubauer, who is on paid leave as Crestwood's police chief, was found guilty of making false statements to environmental regulators. Each of the 11 counts carries a maximum five-year prison term. The judge set a tentative sentencing date of Oct. 2.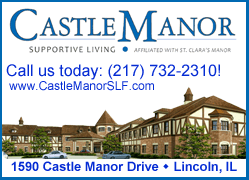 From 1982 until the allegations arose in 2008, the village mixed the tainted well water with cleaner but pricier water from Lake Michigan, prosecutors said. Officials kept pumping the polluted water even after environmental officials warned in the mid-1980s that cancer-causing chemicals had oozed into the well, prosecutors have said.
And the motive? Leaders in the 11,000-resident village about 20 miles south of Chicago hoped to score political points with voters by pointing to low water rates and bragging about how they were fiscally responsible stewards, prosecutors said. By drawing the well water, they saved around $400,000 annually.
The revelations infuriated residents and left many fearing for their health.
Krause began looking into village water records in 1999. Though a clear cause and effect has not been independently established, Krause says she was spurred into action after suspecting the water sickened her children and was responsible for her daughter's brain tumor.
"People did not believe in me," she said about the initial reaction to her suspicions.
It was after reports by the Chicago Tribune in 2008 that investigations were launched -- eventually leading to the charges against Neubauer and one other official. Frank Scaccia, 61, Crestwood's certified water operator, changed his plea to guilty earlier this month to one count of making false statements and faces a maximum five-year prison term.
Neubauer repeated in her remarks Monday what her lawyer had told jurors during the trial: Officials higher up the chain of command devised and carried out the plot to divert a percentage of well water into the village's supply.
"I was unknowingly sucked into it," she said. Despite being the longtime supervisor of Crestwood's water department, she described her role as little more than a clerk.
She apologized to Crestwood's residents but quickly qualified the apology.
"I would also like to add that it was none of my decision," she said.
During closings Friday, a prosecutor said Neubauer was part of the Crestwood government's inner circle and signed forms for years indicating no well water was drawn.
"She told lie after lie, month after month, year after year," Tim Chapman said.
But defense attorney Thomas Breen questioned how Neubauer could have possibly known the water was poisoned when she herself took showers in and drank the same water, and when she made oatmeal for her children with the water.
Prosecutors at trial did not directly raise the issue of how contaminated the well water was and whether it made residents sick. Instead, they focused on the narrower issue of whether Neubauer lied about the use of well water.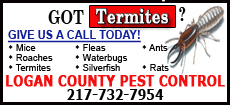 But pending lawsuits, one that includes Krause as a plaintiff, blame the well water for a variety of illnesses. A 2010 health department report did find cancer rates were higher than average in Crestwood but didn't make a definite link to the tainted water.
The full consequences may not be apparent for year to come, argued Krause.
"These citizens will be getting sick," she said. "It happens and will continue to happen."
[Associated Press; By MICHAEL TARM]
Follow Michael Tarm at http://twitter.com/mtarm.
Copyright 2013 The Associated Press. All rights reserved. This material may not be published, broadcast, rewritten or redistributed.