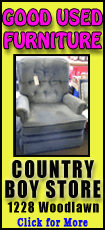 The 30 hours of congressional-style hearings kicked off Monday and are scheduled to run through Friday at the National Press Club in Washington, D.C.
Those testifying hope to prove that aliens contact Earth -- and that the government is trying to keep it secret.
Kilpatrick tells The Detroit News (http://bit.ly/Y8HUMc) she's been researching the topic and is "looking forward to the week's activities."
The News says Kilpatrick, who is being paid $20,000 plus expenses, will chair the panel on Tuesday.
Kilpatrick is a Democrat who served in Congress from 1997-2011. Her son, ex-Detroit Mayor Kwame Kilpatrick, is awaiting sentencing after being convicted on two dozen counts of corruption.
___
Information from: The Detroit News, http://detnews.com/