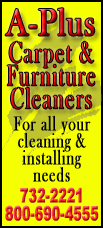 Los Angeles police were searching Monday for a man in a Spider-Man costume who authorities say snatched $6,000 from a tour company office on Hollywood Boulevard.
Hollywood's Walk of Fame area is popular with street performers who dress as movie characters and try to earn tips by posing for photos with tourists.
Officer Chris No tells the Los Angeles Times (http://lat.ms/ZZl2LE) that several street performers were questioned.
No one has been arrested.
The suspect also made off with credit card receipts.
___
Information from: Los Angeles Times, http://www.latimes.com/