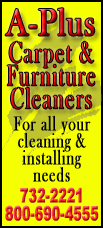 Supreme Court justices on Monday upheld a federal appeals court ruling that blocked parts of the law. SPLC attorney Sam Brooke says lower courts have already said immigration reform is a function of the federal government, not the states.
Brooke says he hopes the ruling will motivate Congress to seek meaningful reform.
Justice Antonin Scalia voted to hear the appeal. A spokeswoman for Attorney General Luther Strange, Joy Patterson, says Scalia's vote is a sign that once additional courts have considered the issue, the Supreme Court will grant review.
"We are disappointed that the Court decided not to consider this case, over Justice Scalia's dissent," Patterson said. "Many other states are facing similar litigation, and the lower court in our case was the first federal court of appeals to consider this particular issue. Other cases raising the issue from other states are likely to appear at the Supreme Court in the future. Hopefully Justice Scalia's vote indicates that once those additional courts have weighed in, the Supreme Court will be willing to grant review."
The case will now go back to the trial court. The parties and the court will have to sort through which issues have now been resolved by the Supreme Court in Arizona and the U.S. Court of Appeals for the 11th Circuit. Some issues will require further litigation, while other issues will not.
"The Supreme Court has rightly struck another nail in the coffin of laws that attempt to sanction racial profiling," said Karen Tumlin, managing attorney for the National Immigration Law Center. "Alabama's legislators, both at the state and at the federal level should take note: they, like the rest of the country, should move forward, not backward, to bring our immigration laws in line with our societal and economic needs."
Cecilia Wang, director of the American Civil Liberty Union's Immigrants' Rights Project, said she feels the Supreme Court made the right decision to hear the case.
"All the lower federal courts -- and the court of public opinion -- have said no to divisive state laws like this one, and Americans have moved on to support immigration reform that creates a new common sense immigration system."
House Majority Leader Micky Hammon (R-Decatur) said in a statement, "This issue is not going away any time soon and I agree with Attorney General Strange that the Supreme Court's actions today are only delaying the inevitable." Hammon noted that most of Alabama's immigration law has been upheld by the courts and said the ruling won't affect law enforcement's ability to enforce it.
"I hope that the Supreme Court will stop kicking the can down the road and weigh in on this issue of utmost importance to not only Alabamians but the country as well," Hammon said.
Copyright 2013 The Associated Press. All rights reserved. This material may not be published, broadcast, rewritten or redistributed.