No more constant questions about his uncertain role with the Jets. No more criticism of the mostly nonexistent wildcat offense. No more shirtless jogs in the rain after practice.
Now, the popular but polarizing quarterback is left to wonder what's left of his NFL career.
Tebow was waived by the Jets on Monday morning when he showed up at the team's facility ready to work out, the end of an embarrassingly unsuccessful one-season experiment in New York that produced more hype and headlines than production on the field.
"Unfortunately," coach Rex Ryan said in a three-paragraph news release issued by the team, "things did not work out the way we all had hoped."
It also left Tebow's football future very much in doubt.
"If he were to happen to call me, I would say, 'Look, you're starting over,'" former NFL GM Ted Sundquist said. "Tim Tebow needs to redefine who Tim Tebow is, in my opinion. He's no longer a first-round quarterback."
That's quite a fall for a player who came to New York in March 2012 as perhaps the biggest thing to hit Broadway since Joe Namath himself.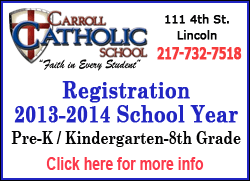 There were billboards outside the Lincoln Tunnel in New Jersey welcoming Tebow, and sandwiches named after him at Manhattan delis. He also had a legion of fans who followed him because of his strong Christian beliefs, and in New York, he would be able to take advantage of countless media and marketing opportunities.
And then, it all went terribly wrong.
Or, more like it, the whole idea was completely flawed from the start. For Tebow. And for the Jets.
"I think it's fair to say," Tebow said at the end of last season, "that I'm a little disappointed."
A year after he threw a TD pass to win a playoff game in overtime for Denver, the Heisman Trophy winner with two championships at Florida and a nationwide following may have suited up for the last time.
"I don't see any team giving him a chance because teams don't want to deal with the following that comes with Tebow," ESPN analyst and former NFL offensive lineman Damien Woody said. "Maybe Canada."
No NFL team has made a pitch to get him. The only nibble so far came from the Montreal Alouettes. They hold his rights in the Canadian Football League and said he could come compete for a job -- as a backup.
Tebow took to Twitter a few hours after being waived, citing a Bible verse: "Proverbs 3:5-6: Trust in the Lord with all your heart and do not lean on your own understanding," Tebow wrote, "in all your ways acknowledge Him, and He will make your paths straight."
The Jacksonville Jaguars have already ruled themselves out of giving Tebow a happy homecoming. But maybe the Chicago Bears, whose new head coach Marc Trestman tutored Tebow before the NFL draft in 2010, could give him a look as their backup.
Perhaps the San Diego Chargers would take a chance on him, adding to the circus-like atmosphere they'll likely endure after drafting Manti Te'o. New coach Mike McCoy was Tebow's offensive coordinator in Denver during the 2011 season, when the quarterback took over the offense and led the Broncos to comeback after comeback.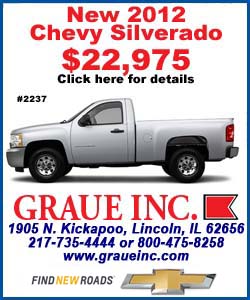 What about Bill Belichick and the New England Patriots? It would certainly give Belichick another chance to tweak the Jets.
As far as the CFL, it's anyone's guess as to whether Tebow would even be open to a move north of the border.
"If you can find a club that's mature enough to handle it as an organization, then you're going to find the right spot for him," Sundquist said. "What I mean by that is all the media mania and that sort of thing."
Tebow was brought to New York to be a dynamic addition to the offense, a complement to Mark Sanchez and a merchandising touchdown for the Jets. Instead, he attempted just eight passes for 39 yards and rushed 32 times for 102 yards -- and stunningly had no touchdowns.
The move to part ways had been expected for months, and the decision was sealed when new general manager John Idzik took former West Virginia star Geno Smith in the second round of the NFL draft Friday, giving New York six quarterbacks on its roster at the time -- and creating uncertainty about Sanchez's future, as well.
"Had this happened back in February, Tim might have had a chance to at least participate in free agency," said 2002 NFL MVP quarterback Rich Gannon, now an analyst for CBS Sports and SiriusXM NFL Radio. "I don't think there would have been a strong market for him, but at least he would've had that opportunity."
Gannon added that it's an even tougher situation for Tebow now because more than 20 quarterbacks were either drafted or signed as undrafted free agents in the last few days.
"Look, it's a two-way street, though," Gannon said. "It's a business. The Jets were trying to find somebody, a dance partner. Sometimes that goes into the draft and teams are calling around. I'm sure the Jets were trying to shop Tebow, and I'm sure they kept getting denied."
This is the same guy who led the Broncos to the postseason in 2011, but became expendable when Denver signed Peyton Manning as a free agent. Tebow was acquired by the Jets for a fourth-round draft pick and $1.5 million in salary. He was introduced at the Jets' facility to plenty of fanfare at a lavish news conference, with Tebow repeatedly saying he was "excited" to be in New York.
It turned out to be one of the few high points in Tebow's stay with the Jets. Along with that shirtless jog from the practice field in the rain during training camp, of course.
The Jets never figured out a way to use Tebow effectively, and he never forced the issue by being a good enough player in practice to make Ryan and his coaches put him on the field more in games.
"He seems like a great kid," Sundquist said, "and it seems like he could bring some positives to a club if he can just bury this whole thing about him being in your quarterback mix and just let him be No. 39 on your roster, one of your back-end guys who can go somewhere and help you win."
[Associated Press; By DENNIS WASZAK Jr.]
Copyright 2013 The Associated Press. All rights reserved. This material may not be published, broadcast, rewritten or redistributed.