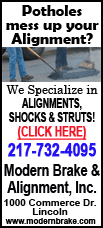 The first game between LCU and Maranatha was a pitching duel at its best. LCU (11-16) sent ace Micah Wolfe (Mattoon, University of Northwestern Ohio) to the mound to compete against Maranatha's (2-19) ace Derek Funkhouser (Paris, Ill.). In the first three innings, no runs were scored as Wolfe had a no-hitter on the line. In the top of the fourth, LCU was to able to grab the first run of the game, and Wolfe gave up the no-hitter in the bottom of the inning but continued his shutout bid. LCU grabbed another run in the top of the seventh inning, and Wolfe completed the shutout as he closed out the game. Wolfe held Maranatha to only three hits and struck out six. Funkhouser struck out 10 while allowing only two hits. He also gave up one earned run.

In the second game, Maranatha took an early lead as they grabbed a run in the bottom of the first inning. Then neither team could score until the fifth inning, when LCU opened up the floodgates, scoring five runs in the top of the fifth. LCU tacked on two more runs in the seventh and closed out the game for an easy win of 7-2. Joey Burge (Lincoln, John Wood Community College) led the way for LCU as he pitched all seven innings, allowing only five hits and two earned runs.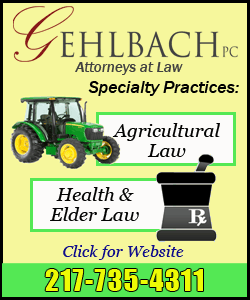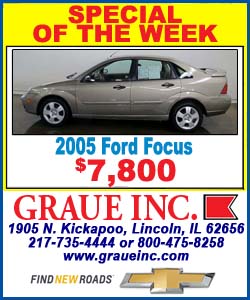 In scoring, Wolfe led the way for LCU in the first game as he went 2 of 3 from the plate and grabbed three stolen bases. He also scored a run and recorded one RBI. Sophomore Ty Unger (Lincoln, Lincoln Community High) led the way for LCU in the second game as he went 1 of 4 from the plate, knocking in two RBIs with his double. For Maranatha in the first game, Jacob Bauer (Milwaukee, Wis.) went 2 of 3 from the plate, hitting two singles. In the second game, Caleb Rost (Greenville, S.C.) led the way, going 2 of 3, including a double and one RBI.
LCU will now move on to the NCCAA II World Series, to be played Wednesday through Saturday in Mason, Ohio. LCU's seeding and opponents are still to be determined.
___
LCU's School of Undergraduate Studies is a member of the National Christian College Athletic Association, Division II. Founded in Lincoln in 1944, Lincoln Christian University's three schools -- the School of Undergraduate Studies, the Hargrove School of Adult & Graduate Studies, and the Seminary -- share a mission to nurture and equip Christians with a biblical worldview to serve and lead in the church and the world. For more information about the Red Lions, visit LincolnChristian.edu/athletics.
[Text from file received from Lincoln Christian University]