From left: Mike Thomas, University of Illinois director of athletics; Randall Harbert, executive vice president and chief agency, sales and marketing officer for State Farm; Phyllis Wise, University of Illinois chancellor; and Michael Tipsord, vice chairman and chief operating officer of State Farm.

State Farm, UI announce name of iconic building: State Farm Center

Send a link to a friend

[April 30, 2013] CHAMPAIGN -- The University of Illinois and State Farm have announced the naming of State Farm Center, the iconic campus building long known as the Assembly Hall.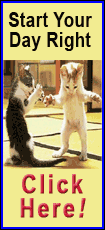 A 30-year, $60 million agreement changes the name of the building to State Farm Center as the structure undergoes a major renovation project that is scheduled for completion in the fall of 2016.

"We are extremely proud to announce this relationship with State Farm, one of the most respected corporate brands in the world," said Illinois Director of Athletics Mike Thomas. "State Farm has been an outstanding partner for the University of Illinois for more than two decades, and this agreement will carry that partnership forward for at least three more. The Assembly Hall is one of the most recognizable structures in the nation and, at 50 years of age, has served the UI campus, community and central Illinois very well. This agreement will ensure State Farm Center will serve those same constituents, and even more, for many years to come."
The longtime relationship between State Farm and UI -- which includes the State Farm Research and Development Center, along with the fact that the corporate headquarters is just 50 miles from campus -- made for a natural partnership on this project.
"We are thrilled with this announcement," said UI Chancellor Phyllis Wise. "The University of Illinois is a world-class institution and it deserves world-class facilities. The renovated and renamed State Farm Center will provide a gathering, performance and competition space to serve our students, faculty, staff and neighbors."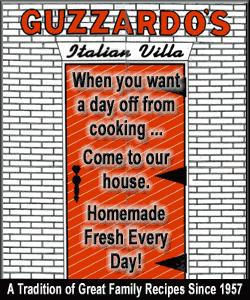 "We are proud to be a part of the renovation of this classic Illinois venue and further expand our longstanding relationship with the University of Illinois and the state where our company has been headquartered for more than 90 years," said Randall Harbert, executive vice president and chief agency, sales and marketing officer for State Farm Insurance.
The name State Farm Center will be referenced for the building immediately and will be incorporated into the building at the earliest availability as the project moves forward. Some utility work on the building and surrounding grounds could begin this summer, with the first major phase of the project expected to begin in March 2014. The State Farm Center is scheduled to be completed in time for the 2016-17 basketball season.
"From the very early stages of this project, it was clearly apparent that naming rights for the building would play a major part in the funding model," Thomas said. "This agreement complements support from campus and our students while supplementing support from the community."
[Text from news release received from FightingIllini.com]