CLASSIFIED ADS
Garage Sales
---


Garage Sales
---
---
Saturday May 4th, 8-4
Sunday May 5th, 12-4
223 S. Keefer St.
Mason City, IL
The estate of Shirley Spurling. Antiques, old quilts, collectibles, table and chairs, day bed, and lots of misc.
CASH ONLY!
No exceptions!
NO EARLY SALES!
All sales final.

Send a link to a friend
---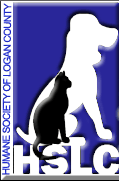 Humane Society of Logan County
2013 Spring Garage Sale
Friday May 10 -- 8 a.m. to 2 p.m.
Saturday May 11 -- 8 a.m. to 4 p.m.
at the Logan County Fairgrounds
(use south entrance)
Great bargains on home decor, toys, books, CD/DVD's, appliances, furniture, holiday decor,
outdoor goods, designer purses, shoes and belts,
kids clothes size newborn and up, women's clothes size 2 to 3X, men's clothes size S to 3X
and more
PLUS food and fun for kids, including face painting Saturday from noon to 3 p.m.

Your continuing support of our projects
is making a difference in Logan County
---