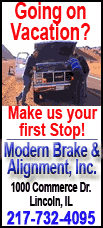 The document came to light as a result of global contacts made by the Papers of Abraham Lincoln during its search for any document written by or to the 16th president. One of those contacts, Tim Verhoeven at Monash University in Melbourne, Australia, remembered seeing what he thought was a Lincoln-related document while doing research in Switzerland. He sent a digital image to the experts in Springfield, who then contacted the Bibliothèque de Genève. The Papers of Abraham Lincoln was able to confirm the two-page letter as a previously unknown Lincoln document.

"This is a reminder that Abraham Lincoln was a towering figure, not just in America but across the world. The Illinois Historic Preservation Agency is proud that our scholars have once again used their ingenuity and determination to track down another piece of the Lincoln story," said IHPA Director Amy Martin.

When Professor Verhoeven's tip led to the discovery of the Lincoln document halfway around the world, it also uncovered the remarkable story of Emilie Jane Merriman, correspondent for the New York Times and eyewitness to Lincoln's Second Inaugural and Inaugural Ball who then was invited for a private interview with the president.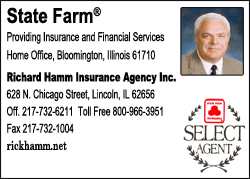 The letter of introduction for Merriman was written May 22, 1863, by Henry Ward Beecher, the most famous minister in 19th-century America and brother of Harriet Beecher Stowe, the author of "Uncle Tom's Cabin."
Beecher wrote:
"I desire to commend the bearer, Mrs. E. R. Merriman, to the care & affectionate confidence of all Christians among whom her lot may be cast. She is a member beloved of the Plymouth Church, Brooklyn, N.Y.; and during her absence, on errands of travel, carries with her the sympathy and Christian esteem of her brethren in fellowship. May the Lord watch over her, under every sky, and safely restore her in due season to her place and friends in America. Henry Ward Beecher."
Beecher also introduced Emilie Merriman to the editor of the New York Times, for which she wrote some pieces from Europe in the summer of 1863. After her return to the United States, the newspaper assigned Merriman to cover Lincoln's Second Inaugural Ball, on March 6, 1865. Merriman attended the ball and wrote her report beginning at 1 a.m. She finished it by 3 a.m. and sent it by telegraph to the New York Times.
After reading it, Lincoln invited Merriman to the White House "that he might express personally his appreciation of my Inaugural Letter," she recalled later. Merriman gladly accepted and said Lincoln received her "with that kindness and courtesy which belongs to truly great men, endowed with native kindness and dignified simplicity."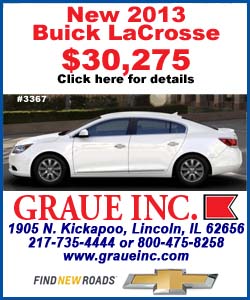 Perhaps at her request, Lincoln added an endorsement to the letter of introduction:
Executive Mansion
Washington, March 7, 1865
I have no personal acquaintance with the lady of whom Mr Beecher has written above; but his commendation is a good voucher with me, and should be, I think, with others.
A. Lincoln.
The document can be seen at http://tinyurl.com/BeecherLincoln.
According to her reminiscence, Lincoln also said to her:
"I hear you are going to Europe; well, that is a good thing to do, only tell the people there that we of the North are fighting a Good Battle in a Great Cause for Humanity, and one which merits the approbation of foreign people and foreign powers."
Still concerned about diplomacy, he added:
"Perhaps one loyal and intelligent woman, coming from the seat of war, and using her voice and pen as you do, can do more to influence private, and thereby public opinion—which is divided in Europe concerning the North and South in our disastrous war—than any number of Ambassadors, who are at a distance."
___
The Papers of Abraham Lincoln is a long-term project dedicated to finding and publishing all Lincoln documents. The project is administered through the Abraham Lincoln Presidential Library and Museum, and co-sponsored by the Center for State Policy and Leadership at the University of Illinois Springfield and by the Abraham Lincoln Association.
[Text from Abraham Lincoln Presidential Library and Museum file received from the Illinois Historic Preservation Agency]