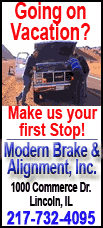 The National Transportation Safety Board says it has received an unspecified number of complaints about solicitations since the July 6 accident that killed three Chinese teenage girls and injured 180.
NTSB spokesman Keith Holloway said the complaints involved attorney websites directed at passengers of the flight and reports of attorneys approaching passengers in person to solicit business. He said the NTSB reported one firm, Chicago-based Ribbeck Law Chartered, to the Illinois agency that regulates attorneys for further investigation of its online communications and in-person meetings with passengers.
"We have investigated every report of alleged attorney misconduct we have received, and if the evidence suggests a violation we forwarded it to the appropriate state ... association for further review," Holloway said, declining to elaborate on exactly why Ribbeck was referred.
So far, Ribbeck is the only firm the NTSB has referred for further examination. Holloway declined to name or say how many other law firms the agency received complaints about.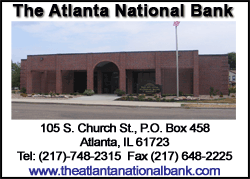 Ribbeck attorney Monica Kelly said the firm legally and ethically obtained all its clients related to the crash and that all initiated contact with the firm, which she said has represented victims in previous airline accidents. The firm is investigating what caused the crash on behalf of 83 passengers, according to a filing in Illinois state court.
"We were invited by Chinese government officials in China and the United States, including their local diplomats, to meet their Chinese nationals to represent them," Kelly said in an email to The Associated Press. She said the firm's representative in Shanghai also was "contacted by a group of families affected by this tragedy seeking legal representation."
Kelly did not respond to additional messages from the AP requesting comment specifically related to the NTSB's action.
William Wang, Ribbeck's Shanghai-based lawyer, told the AP that he talked to passengers and their families in China.
"I told them that USA would be the right place to sue instead of China or Korea. I told them that even the ones who had not been injured could sue as well, because there could be mental effects," Wang said in an interview. "I gave them the files which had been offered by Ribbeck Law in USA, and I did the translation."
At issue is a 1996 federal law that lays out the responsibilities airline companies and the NTSB have in assisting victims and their families after an air disaster. The law was passed after victims' families complained that airline companies and the government kept them in the dark about the status of their loved ones for too long after several high-profile disasters.
The law also addressed rising complaints about unseemly attorney behavior by barring uninvited solicitations for 30 days. The moratorium was extended to 45 days in 2000. Lawyers can be punished with a fine of up to $1,000 for each violation.
It is legal for victims themselves to initiate a consultation, or hire lawyers, during the 45-day period.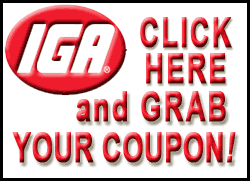 "Aviation accidents are considered especially ripe for voluminous, concerted and aggressive solicitation" because of the publicity, the availability of passenger manifests and the potential for large recoveries, said Brian Havel, who heads DePaul University's International Aviation Law Institute.
The U.S. Department of Transportation's Office of Inspector General has launched solicitation probes previously and referred cases to federal prosecutors. Two attorneys each paid $5,000 to settle a case alleging they violated the 45-day rule after Colgan Flight 3407 crashed in 2009 approaching Buffalo Airport in New York, killing all 49 people aboard.
Holloway said that NTSB referred Ribbeck to the Illinois Attorney Registration and Disciplinary Commission because the "state could best address this issue."
DOT inspector general spokesman Dave Wonnenberg said the office doesn't confirm or deny the existence of investigations. James Grogan, chief counsel of the Illinois agency, also said his organization neither confirms nor denies investigations.