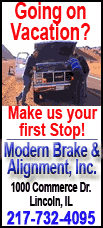 The economy grew at a lackluster 1.7 percent annual rate in the April-June quarter, the Commerce Department said. That was better than a revised 1.1 percent rate for the first quarter but still far too sluggish to quickly reduce unemployment.
The Fed's statement suggested it's too early to signal a pullback in its $85 billion a month in Treasury and mortgage bond purchases. The bond purchases have been intended to keep long-term interest rates down to spur borrowing and spending and invigorate the economy.
In a statement after a policy meeting, Fed policymakers slightly downgraded their assessment of the economy. They also noted that mortgage rates, which have helped drive home sales, have risen from record lows.
And the Fed noted that inflation has remained consistently below its 2 percent target and is still a potential threat to the economy. Continued stimulus by the central bank could lead to higher inflation.
Some economists said they thought the Fed was now less likely to start scaling back its bond buying in September, when many analysts have said it would probably do so.
December may now be a more likely time for the Fed to taper its purchases -- if the economy shows consistent gains in the second half of the year.
"This is a step back from taper talk, though not the final word," said Paul Edelstein, an economist at IHS Global Insight.
The Fed, like many private economists, expects growth to accelerate later this year. Job gains have been steady, and auto and home sales strong. The economic drag from federal spending cuts that kicked in this year is also expected to ease.
"We continue to anticipate a meaningful acceleration in the economy in the back half of the year," said Joseph LaVorgna, an economist at Deutsche Bank.
A key indicator will come Thursday, when the Institute for Supply Management issues its U.S. manufacturing index for July. Manufacturing appears to be rebounding after slumping earlier this year.
The Fed will pay even closer attention to the employment report for July, which will be issued Friday. It's expected to show that employers added a solid 183,000 jobs. The unemployment rate is forecast to dip to a still-high 7.5 percent from 7.6 percent.
Despite the economy's tepid showing in the April-June quarter, it's now improved for two straight quarters as measured by the growth in the U.S. gross domestic product, or GDP.
Consumer spending rose at a 1.8 percent annual rate last quarter, less than in the previous quarter. That's a sign that tax increases that kicked in this year have led some Americans to cut back. Consumer spending makes up about 70 percent of the economy.
Still, the rise in consumer spending last quarter was better than most economists had expected, and it showed that many people have remained resilient.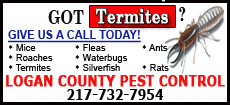 Robust auto sales signal that Americans are more confident about their finances, economists say. Sales of vehicles topped 7.8 million in the first six months of 2013, the best first-half total since 2007. Analysts say sales should remain solid for the rest of the year.
That is "a very nice indication of consumers' willingness to go out and make big-ticket purchases," said Peter D'Antonio, an economist at Citigroup.
Businesses spent more on industrial machinery and other equipment in the second quarter after cutting back in the first. And spending on housing surged at an annual rate of 13.4 percent, slightly more than in the first three months of the year. The once-battered housing sector, which shrank for five straight years through 2010, is now a key source of economic growth.